In IBS, we emphasise the importance of teaming up with the industry in various kinds of collaborative projects, non-limited to research and development, but also highly focusing on commercialisation activities, particularly in new venture development, business growth strategies, corporate strategy, entrepreneurial leadership, etc. The need for teaming up with the various industries both locally and abroad has never been critical in this era of the Fourth Industrial Revolution, Industry 4.0. As such, IBS spearheads the move for collaborative engagements with the industry to contribute, apart from learning, hand in hand, with the players in the global and local markets. We are proud to be part of this exciting network, linking the academia-industry via events, joint ventures, research, and significant projects all over the world.
The Industry Network Department of IBS was established in April 2017 to bridge the industry-academia gap, and to provide significant platforms for students, staffs, and the industry to work together towards building and sustaining better nations worldwide.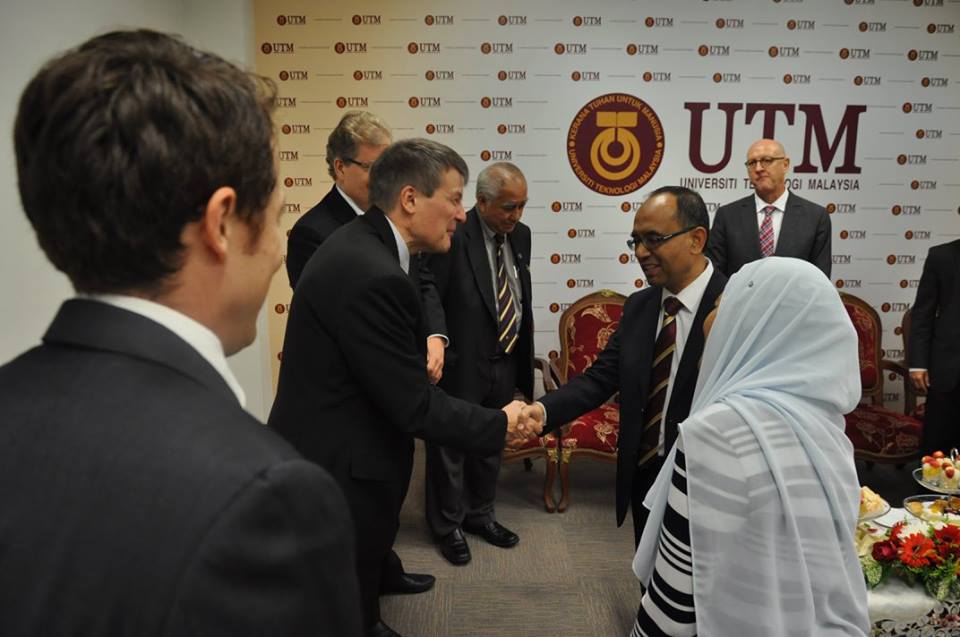 Current Industry Engagement
Swiss Innovation Challenge
Universiti Teknologi Malaysia's International Business School (IBS) as well as University of Applied Sciences and Arts Northwestern Switzerland have both agreed to contribute to entrepreneurship building through the prestigious Swiss Innovation Challenge Asia Program. The Federal Commission of Technology and Innovation of the Swiss Government is highly supporting this noble purpose in Switzerland. Here in Malaysia, the Ministry of Sciences, Technology and Innovation has pledged its full support.
THIS AGREEMENT, SIGNED HERE IN UTM, IN NOVEMBER 2016 HAS MADE IT POSSIBLE FOR THE PARTICIPATION, GROOMING AND MENTORING OF 100 POTENTIAL BUSINESSES IN THE REGION. READ MORE –>
Entrepreneurship Beyond Boundaries Programme
Azman Hashim International Business School, Universiti Teknologi Malaysia (Azman Hashim IBS) and Yayasan Muhibah Tan Sri Fng Ah Seng collaborated for the first time to implement and promote a prestigious entrepreneurship beyond boundaries programme. The programme is under the flagship of Professor Tan Sri Dato' Paduka Dr. Fng Ah Seng, Jp has an absolute vision to enhance society well-being, reduce poverty, and uplift economy. Visit the EBB page for more info
Contact :
Join us to create more excitement! Success works best when shared.
Dr. Rahayu Tasnim,
Head of Industry Network
International Business School, UTM Kuala Lumpur
rahayu@ibs.utm.my
03-2180 5026 / 016-7024622