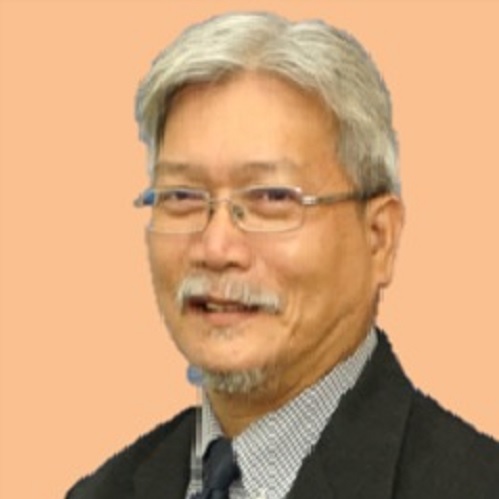 DATO' DR ZAINUDIN BIN MOHD. ALI
Graduated with a medical degree from UKM in 1985. He then worked in Negeri Sembilan and Sarawak hospitals than at headquarters of Ministry of Health Malaysia. He obtained Master in Public Health degree and also Master in Epidemiology from University of Malaya. He was then transferred to Negeri Sembilan at various capacities until year 2017 he was appointed as State Health Director of Negeri Sembilan until today.
His main interest is epidemiology of chronic diseases and involved in research works networking with medical faculties of UM, UKM and UPM. He co-authored over 30 publications and appointed external examiner for UPM Master of Public Health program. He conducted preparatory classes for candidates of Doctor in Public Health candidates from Negeri Sembilan health departments past 6 years. He initiated the formation of Epidemiology module in MBA Healthcare Management which conducted in-house with UTM at Negeri Sembilan state health department since 2017.
JULIAN NEO
Julian Neo, is the Managing Director of DHL Express Malaysia & Brunei. Julian started his career with DHL Express Malaysia in April 2000 as a Global Account Manager managing a portfolio of key financial institutions and held various sales management roles thereafter. In August 2006, his portfolio expanded when he was appointed Director of Sales in Malaysia. He was then posted to Singapore in 2009 as Senior Director of Sales for DHL Express Singapore. During his tenure, he played an instrumental role in piloting and implementing DHL's Global Sales Process and Asia Pacific Sales Program, which significantly improved the country's commercial practice through unified processes and procedures.
In 2013, Julian assumed the role of Vice President, Commercial for DHL Express Singapore, where he is responsible for the strategic leadership of all commercial activities of the business including sales, marketing and sales planning and development. Under his leadership, the commercial team delivers sustainable growth to the business by focusing on gaining revenue, market share and profit.
With over 18 years at DHL, his wealth of experience was paramount in driving robust growth in the business. Prior to his career with DHL Express, Mr. Neo held several commercial positions at Standard Chartered Bank in Malaysia.
Julian holds a Bachelor of Business Administration with a major in Marketing from The Northern University of Malaysia.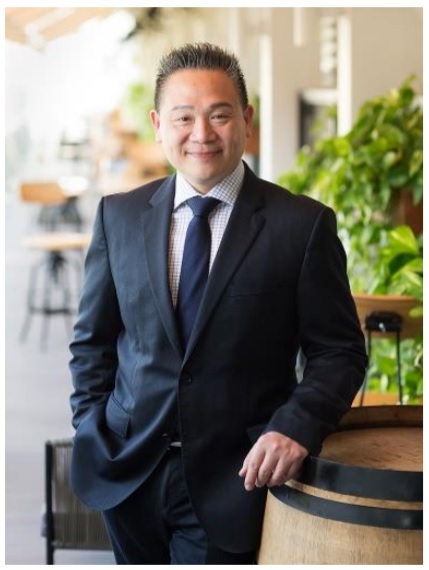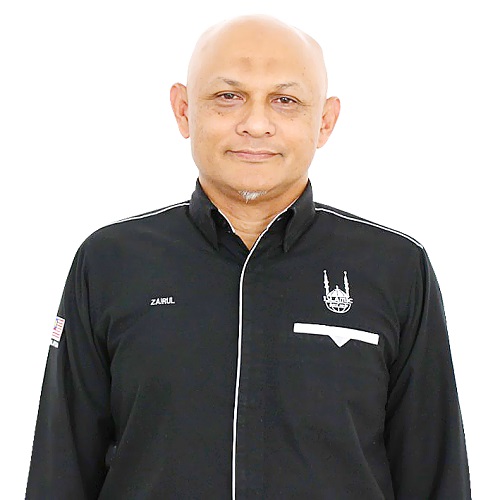 MR. HJ. ZAIRULSHAHFUDDIN BIN ZAINAL ABIDIN
Mr. Hj. Zairulshahfuddin bin Zainal Abidin was born on 30 Oct 1962 in Seremban, Negeri Sembilan. He gained professional membership from Member of Board of Engineer Malaysia, Registered Construction Site Manager with CIDB, Member of Malaysian Society For Occupational Safety and Health (MSOSH) and a Member of the Malaysian Material Science Society.
Besides the current position as Chief Executive Officer of Islamic Relief Malaysia, he also experienced in other posts such as Country Director of Islamic Relief Malaysia and Executive Director of MERCY Malaysia. He also contributed to PETRONAS in Senior Manager, Corporate Project Unit, Corporate Planning & Development Division, Petronas. Plus, a Manager (Supply & Transportation), Supply & Distribution Division, PDB, Manager (HSEQ), Petronas NGV Sdn. Bhd, Project Engineer, Engineer Dept, Petronas Dagangan Bhd, Senior Executive, Engineering Dept, Engineering & Safety Unit (ESU), Petronas and SIRIM's Resource Person for the exhaust & noise emission for vehicles.
24 years of working experience with the Malaysian government (SIRIM) and Malaysian oil & gas private sector (Petronas) on top of 35 years of NGO and voluntary experiences. 10 years of experiences in implementing strategic planning outputs, conducting and facilitating strategic planning. He is currently the Deputy Chairman II, of Yayasan Sukarelawan Siswa (YSS) under The Ministry of Education (MOE).
PROF. EMIRATUS TAN SRI DATUK IR DR ZULKIFLI MOHD GHAZALI
Prof. Emiratus Tan Sri Datuk Ir Dr Zulkifli Mohd Ghazali is an engineer by training. He obtained his B.Sc. in Civil Engineering from Leeds University, United Kingdom, his MSc. In Structural Engineering from Strathclyde University, Scotland, and his Ph.D from Sussex University, United Kingdom.
He is a Professional Engineer and Asean Chartered Professional Engineer. Currently he is also member of the Board of Engineers Malaysia, a body which regulates the engineering profession in Malaysia. He is also a Fellow of The Academy of Science.
He started as a Civil Engineer at Public Works Department in Wilayah Persekutuan. Later he joined UTM and has held may administrative and managerial positions in the Universiti Teknologi Malaysia. He was the Vice-Chancellor of the university for 8 years until his retirement from the post in September 2008.
He has also attended the Certificate in International Management at INSEAD, in Fontainebleau, France and the Advanced Management Program at the prestigious Harvard Business School.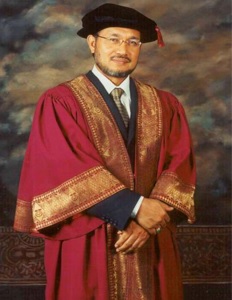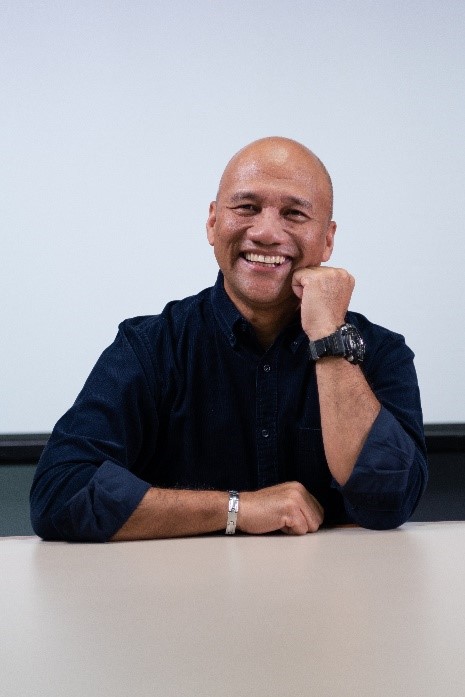 MR. AMINUDDIN ZAKARIA
Aminuddin was appointed the CEO of MASwings, a wholly-owned subsidiary of the Malaysia Aviation Group (MAG), in November 2016. He has 30 years of professional experience in maintenance, engineering design, six sigma, customer product operations and management. 
Aminuddin holds a degree in Mechanical and Aeronautical Engineering from University Technology Malaysia and UKCAA License Aircraft Engineer Aircraft and Engine. He began his career at Malaysia Airlines as Trainee, Aircraft Maintenance and spent the next 12 years performing a variety of roles in Malaysia Airlines as Technical Services Engineer and Project Engineer including Accountable Manager for DCA Part 145 and Part 21 before moving to GE Aviation for the next 14 years as GE technical representative, Six Sigma BlackBelt and with his last position as Regional Sales Director for Asia Pacific region. He re-joined Malaysia Airlines in 2012 as Senior Vice President of Airline Engineering and was appointed as the Head, Technical Operations in September 2015. 
He was honoured as the Royal Alumni of University Technology Malaysia, Adjunct Professor for Mechanical Faculty University Malaysia Sabah, Adjunct Professor for Azman Hashim International Business School University Technology Malaysia, Adjunct Professor for North Borneo University College, CEO Faculty at University Defense Malaysia and completed Advanced Management Program at Harvard Business School in 2018.
MEJAR (KEHORMAT) PROF. TAN SRI DATO' PADUKA DR. FNG AH SENG, JP
Managing Director of Epic Valley Holdings Sdn. Bhd.  Chairman of Yayasan Muhibah Tan Sri Fng Ah Seng. At present, his business has expanded rapidly with over 20 subsidiary companies and around 500 employees striving towards the organization's objectives. His housing development projects has expanded nationwide, which includes Penang, Selangor, Perlis, Perak and the East Coast. Under his close supervision, the organization has completed nearly 260 housing development projects in Malaysia. 
Tan Sri has been appointed as Adjunct Professor for UUM, MMU, UMK, UTM, TAR UC, UPM, UniMAP and Tailor's University.
Tan Sri persisted with perseverance, sincerity and integrity, and won the trust and confidence of his partners and clients. Tan Sri's strong character, professionalism and win-win business philosophy. His emphasis on providing good quality and building good team spirit within his staff has made billions for his development in business.
In April 2011, Tan Sri set up a National Unity Charitable foundation. He hopes to "contribute and care for the community regardless of race, religion, age, gender and backgrounds. To lead by example, he donated more than RM 5 million yearly from the company's profit towards public welfare, charitable activities, the development of universities & schools, educational funds, scholarships and medical fees.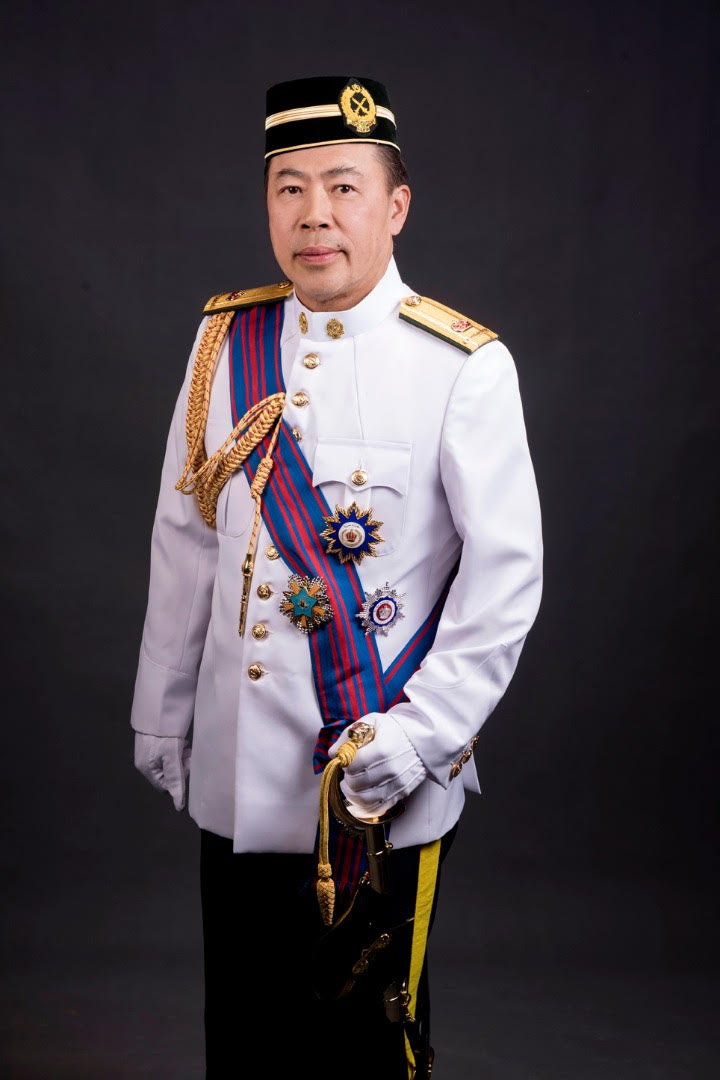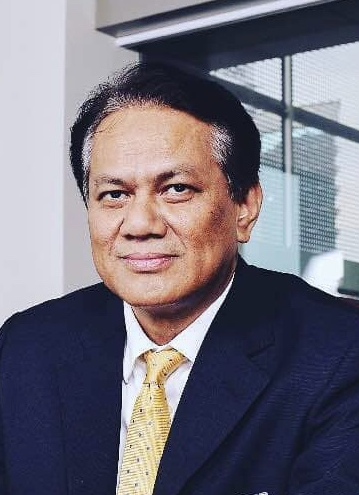 DATO Ts DR. MOHD ISMAIL ABD AZIZ
Dato Ts Dr. Mohd Ismail Abd Aziz is currently the non-executive director of MYHIMS PLT, a consulting company involved in Mathematical Modelling and Problem Solving. He also serves on Board of Director of several companies. Prior to that he was the Director General for The Department Polytechnics and Community College, Ministry of Education Malaysia, a former Deputy Vice Chancellor (Students and Alumni Affairs) and Director of International Office at Universiti Teknologi Malaysia. He was the head of secretariat for National Committee for TVET Enhancement and a member of Malaysian Board of Technologist.  He has also served on several national and international committees on TVET and Internationalization of Higher Educational.
Mohd Ismail has a PhD in Control Engineering from City, University of London. He is a mathematician specializing in dynamical optimization and operations research. He has published various articles on mathematical optimization methods and internationalization of higher educations in international publications. His current research interest is on applications of coalition game theory.
Dr. JAMES TEE
A seasoned Chief Executive Officer with 20 years of working experience covering property development and investment, asset management, insurance and management consulting. He has served in various companies including Medini Iskandar Malaysia, Setia Awan Group, UOA Holdings, Kurnia Asia Berhad, and McKinsey & Company.
He received his PhD from the Cambridge University.  Served as the Advisory Panel for the prestigious iProperty Development Excellence Awards (IDEA) organised by iProperty.com.Authored a 360-page best-selling book: Malaysian Real Estate Industry – Value Creation Strategies. A contributor to media articles (e.g. Focus Malaysia, The Edge Property.com, The Star, iProperty.com).
A Board Director of Universiti Teknologi Malaysia (UTM).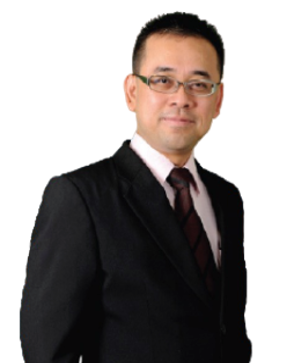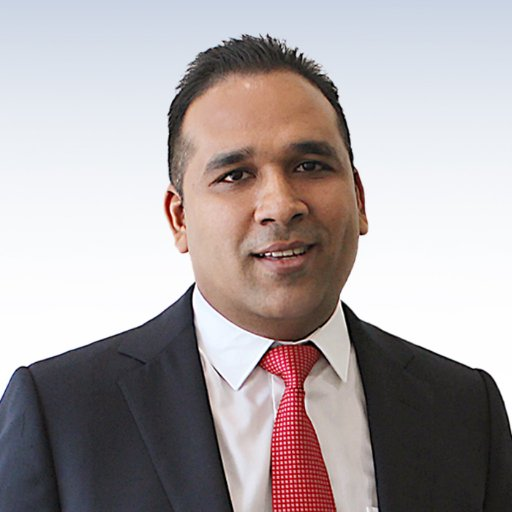 DATUK CHANDRAN RAMA MUTHY
Datuk Chandran Rama Muthy has key management with over 17 years of experience in Airline Management spanning across five airlines in Asia Pacific.
In the last 13 years, his key focus has been on: • Sales & Marketing • Commercial Management (Network Planning, Revenue Management & Distribution) • IT & New IT Project Management; • Commercial & Operational IT Systems; • Cost & Cash Flow Management; • Flight & Ground Operations management & • Safety Management System (SMS) with diversified experience in setting up new airline, stations, routes and market development.
His current responsibility is as the Lion Group Strategy Director to drive the expansion, driving the sales & marketing as well as IT Projects for Lion Group airlines. He also has experience as the CEO of Malindo Air, a Malaysian based regional full-service airline. In this capacity, he was  responsible for all aspects developing strategies, policies, and implementation in the operation of the airline.
His style of management is pretty hands-on, enjoy good people relations across all levels of the airline personnel of over 4,800 persons & have a strong bent for driving effective cost management. 
DATO' SERI DR. MOHAMED AZAHARI BIN MOHAMED KAMIL
A Chartered Banker of the Asian Institute of Chartered Bankers as well as a Chartered Professional in Islamic Finance and has had a distinguished career in the financial services and educational sectors, helming senior management posts in various private and public organisations, including Malaysian Industrial Development Finance Berhad, Permodalan Nasional Berhad Group, Amanah Raya Group, Asian Finance Bank Berhad and currently as Non-Independent Non-Executive Director of QSR Brands (M) Holdings Bhd (where he was the Group Managing Director prior to that) and KPJ Healthcare Berhad. Dato' Seri Mohamed Azahari is also a Board member of Johor Corporation's subsidiary companies and Larkin Sentral Property Bhd. 
He is currently a Board member of Universiti Sultan Zainal Abidin (UniSZA). He is an Adjunct Professor of the International Islamic University of Malaysia (IIUM). He was also appointed by the Ministry of Higher Education for AlxCHANGE: CEO @ Faculty Programme 1.0 "Learn from the Pros", Universiti Technology MARA (UITM), Industry Advisory Panel for Management and Humanities Program for University Technology Petronas (UTP) as well as Industry Advisor for Politeknik Sultan Ahmad Shah (POLISAS). 
He holds a Bachelor of Business Administration (Finance) from Western Michigan University and a Master of Business Administration (Finance) from Central Michigan University. He was awarded Honorary Degree of Doctor of Management (Hon.D.MGT) by University Sultan Zainal Abidin in 2019. His academic qualification include executive leadership programmes at Harvard, Wharton, Berkeley, USA and Cambridge, UK.
Besides the above mentioned, he is the Chairman of the Crescent Wealth International Advisory Board Malaysia, a wholly owned subsidiary of the Crescent Funds Australia Limited.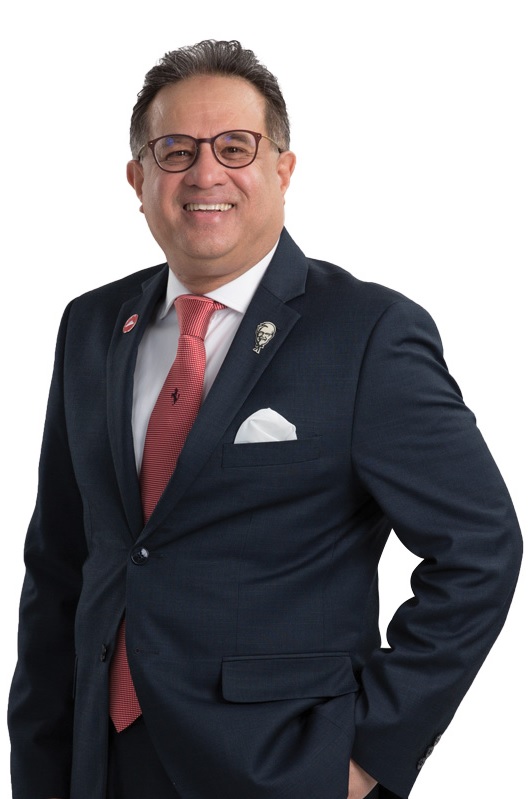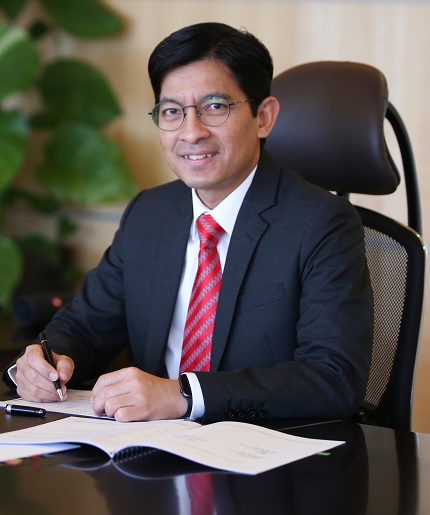 MOHD MUAZZAM BIN MOHAMED
Muazzam is currently the Acting CEO of Bank Islam. Prior to that, he was the CFO where he led
Finance Operations, Financial & Statutory Reporting, Business Analytics, Capital & Balance Sheet Management, Procurement and General Administration. Muazzam is also a Director on the Board of several companies within Bank Islam Group.
Prior to Bank Islam, he served KPMG for 18 years. He was a Partner of KPMG and Executive Director of KPMG's Management Consulting practice. During his stint in KPMG, he spent nine years in Financial Audit and another nine years in Consulting.
DR FADHLULLAH SUHAIMI ABDUL MALEK
Dr. Fadhlullah Suhaimi Abdul Malek is a 22 year telecom industry veteran having held senior management positions in Telekom Malaysia Berhad (TM), Performance and Management Delivery Unit (PEMANDU) in the government and in Malaysian Communications and Multimedia Commission (MCMC) and Perdana University. Commonly known as Fazul.
An accomplished technology, who over the years have transformed into a telecommunications strategist, subject matter expert for telecommunications, strategic communications, multimedia, agriculture and rural development and a transformation specialist in multiple fields (healthcare, telecommunications, agriculture, rural development and strategic communications); focused on performance deliverables and governance.
A medical doctor by training specialising in Public Health with a further post-graduate in health management, planning and policy with a focus on finance.  An alumnus of University of Leeds, National University of Singapore (NUS), INSEAD, and National University of Malaysia (UKM).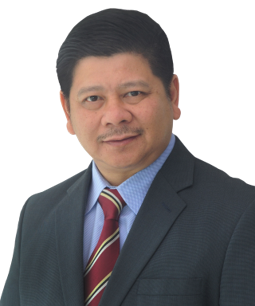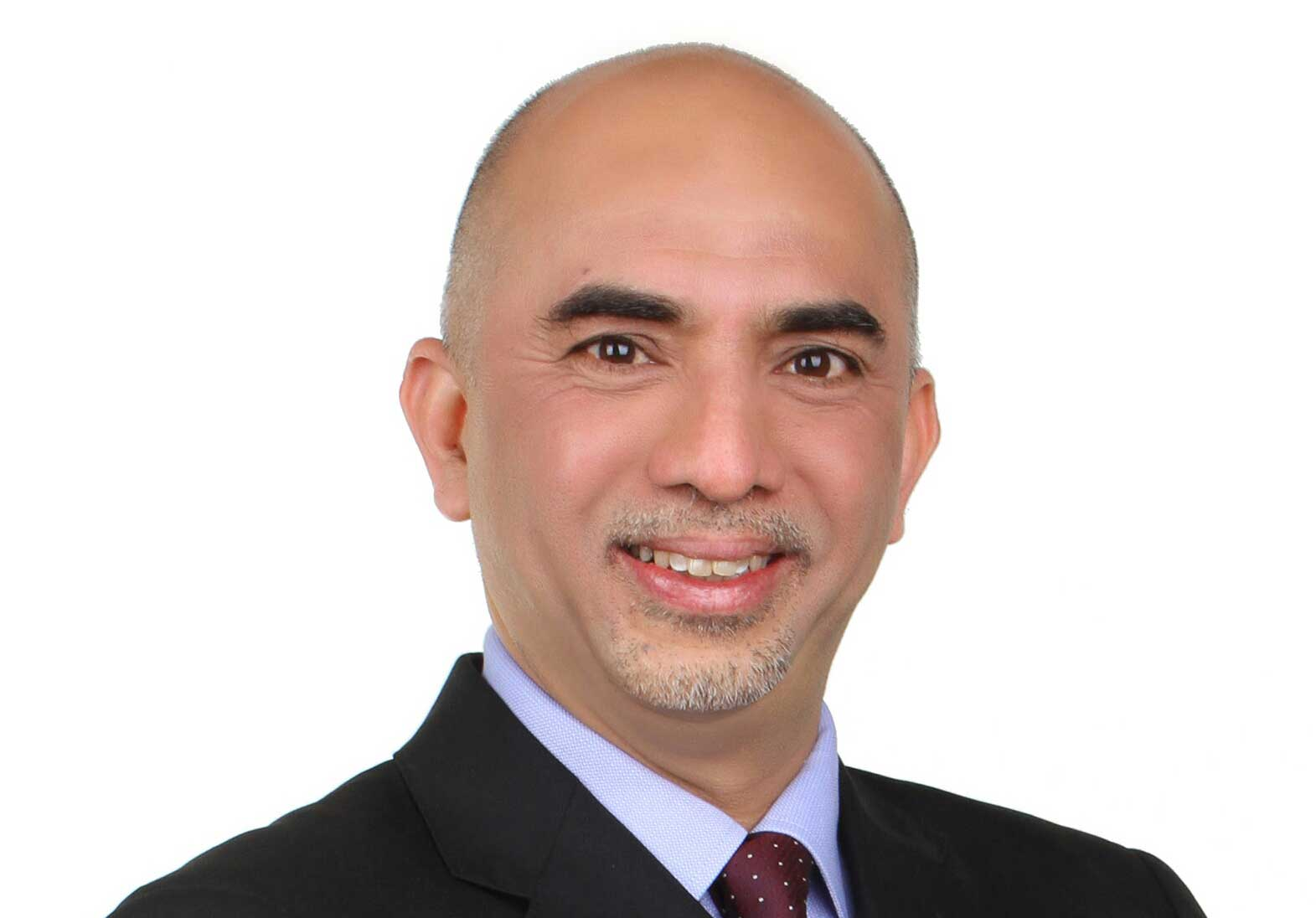 K RAMAN
Managing Director of Microsoft Malaysia and responsible for overseeing the entire Malaysian subsidiary, which includes driving commercial and consumer products, services and support offerings, in addition to leading a staff force of over 270 talented individuals.
A member of the Asia Pacific leadership team, and is dedicated to making Microsoft Malaysia the productivity and platform company in today's mobile-first, cloud-first world. An industry veteran well recognized and respected by peers, with over 25 years of experience in the IT sector, with leadership and management experience spanning across the APAC and ASEAN markets.
Prior to joining Microsoft Malaysia, held the role as a Regional Managing Director for Oracle Corporation, overseeing the ASEAN and South Asia Growth Economies, which comprises a portfolio of 17 countries. An accomplished technology veteran, who also served in senior leadership roles in Malaysia with EMC and HP – the latter for 15 years.
Graduated with a Bachelor of Electrical Engineering from the University of Malaya.
MR. CHEW HUAT SENG

Managing Director of Hitachi Asia (Malaysia) Sdn. Bhd.
Mr. Chew has many years of business experience in the energy solution business, ranging from renewable energy equipment to rotating equipment business in the oil and gas sector. He started his career with Hitachi, Ltd. in the Sourcing Department in 1993, following his graduation from Hitotsubashi University's Faculty of Commerce & Finance. In 1999, he received a year of training in Hitachi America, focusing on the research of local supply chain management structure. In 2004, he was put in charge of renewable energy equipment and the energy solution business at the Industrial System Sales & Marketing Department. He was promoted in 2009 to Deputy General Manager in the International Sales & Marketing Department, driving the company's oil and gas sector's rotating equipment business and the energy solution business.