MSc in Food Processing Innovation
This course is aimed at graduates and professionals looking to build and enhance their career in food industry. The course builds your knowledge and understanding of how food innovation is developed, from concept to completion.  Having design thinking as the backbone of its curriculum, the course offers industry driven syllabus that includes multiple disciplines  to prepare our graduates to have an inclusive learning experience.
MSc Foodi is the first transdisciplinary master programme in UTM that combines business, engineering, technology and food science under one roof. Its curriculum is developed under the framework of Erasmus+ Capacity Building for Higher Education- MSc Food Processing Innovation (project number: 598987) and is given a local taste to suits the industry needs as well as the requirements of MQA and Ministry of Higher Education.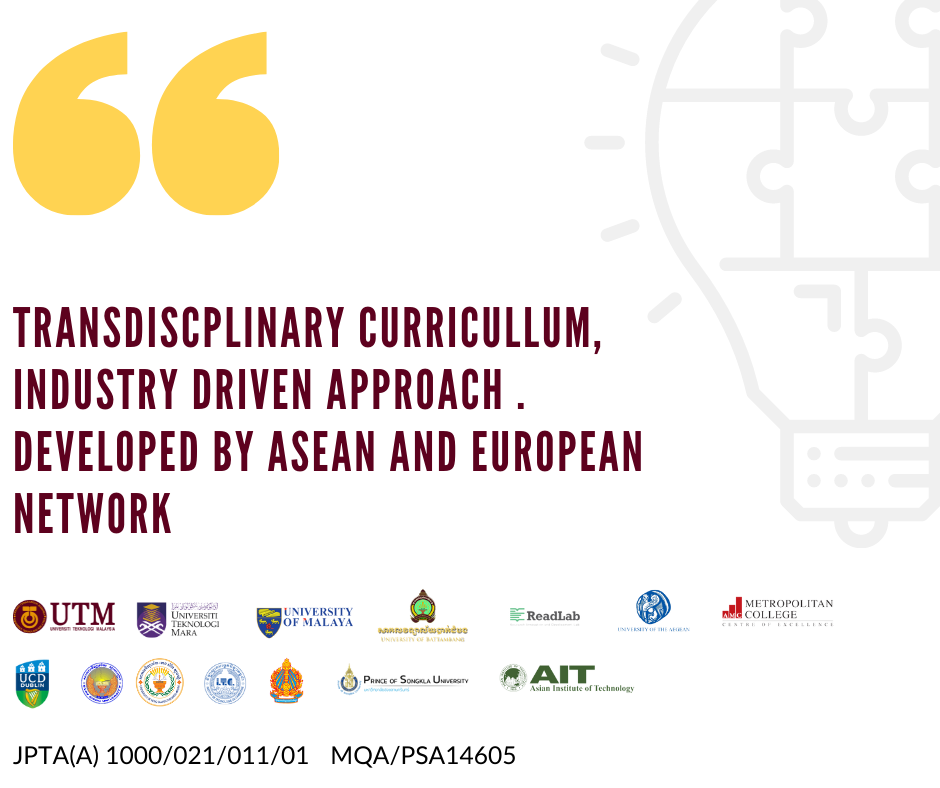 Why
MSc FOODI
The Erasmus+ CBHE Project Coordinator, Associate Professor Dr Rosmini Omar talks about the programme. 
The course is based on the expertise of staff from two faculties in UTM, working in areas including food science, food research, packaging, design thinking, marketing and law and policy. In UTM, the co-owner of MSc FOODI that synergizes with AHIBS is the Faculty of Chemical & Energy Engineering (FCEE).
Duration
1.5 year (minumum) to 4 years (maximum) – flexible duration, depending on your circumstances
Start month
September; February
Fee
RM 21 000 – LOCAL
RM 31 000- INTERNATIONAL
Entry Requirements
Applicants should have:
A relevant Bachelor's Degree with honors in related fields (i.e. Business & Economics, Science & Technology and Engineering) recognized by the University Senate.

If there is no degree relevant, a professional qualification and experience in the field of food science and technology or other disciplines may be acceptable.

Obtain a CGPA / CGPA of at least 2.50. For candidates with CGPA / CGPA less than 2.50 and at least 2.00, work experience of at least five (5) years will be taken into account.

International students educated in a language other than English should have an IELTS score of 6.0 (with a minimum of 5.5 in each skill)  or TOEFL or equivalent.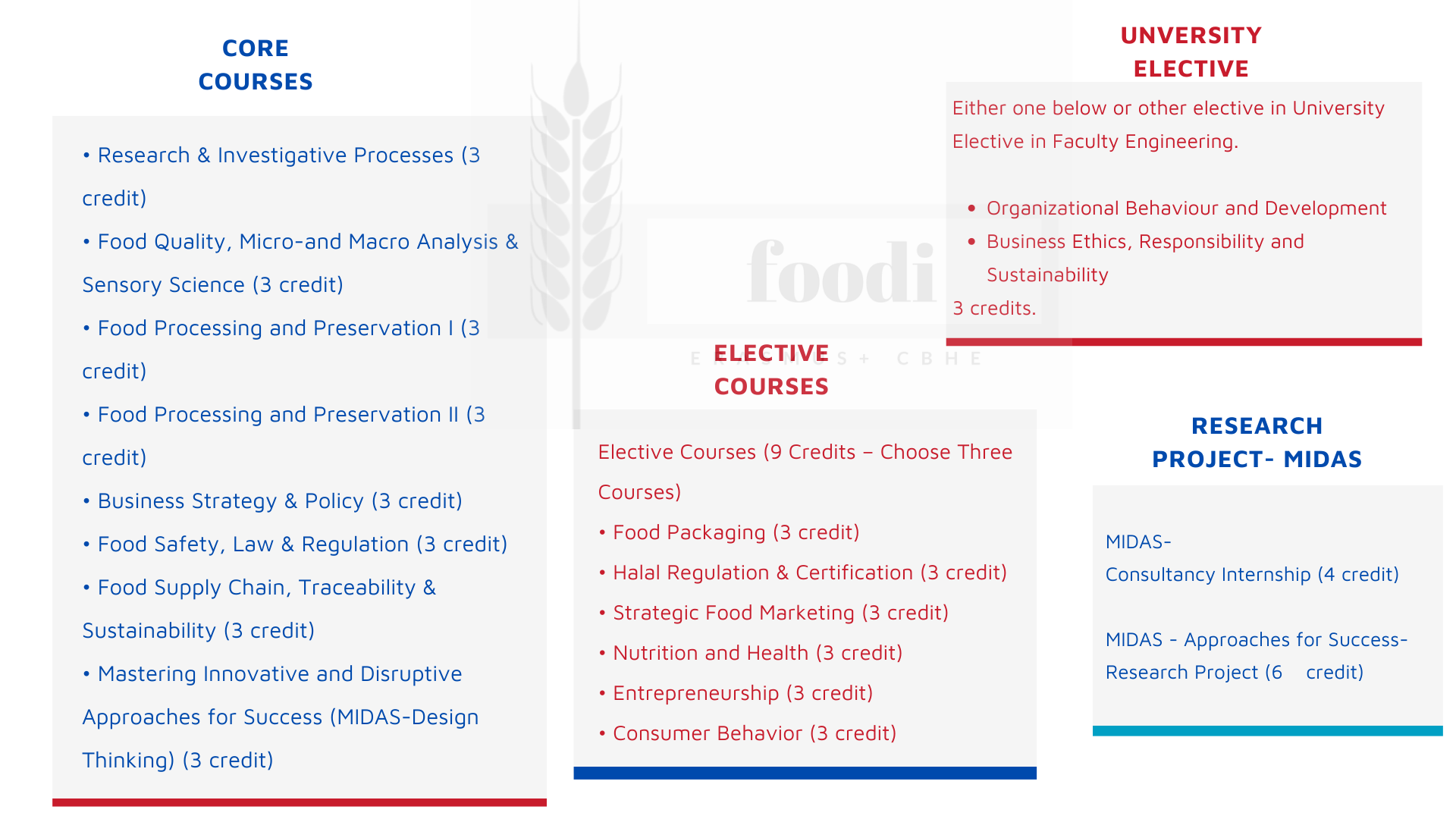 Contact
Us
For more information about the programme:
Programme Coordinator:
Dr Maizaitulaidawati Md Husin (AHIBS)
Dr Eraricar Bt Salleh (FCEE)
Contact email:
rosmini.kl@utm.my++
aidawati.kl@utm.my
eraricar@utm.my
++Project Coordinator Erasmus+CBHE:MSc Foodi
_____________________