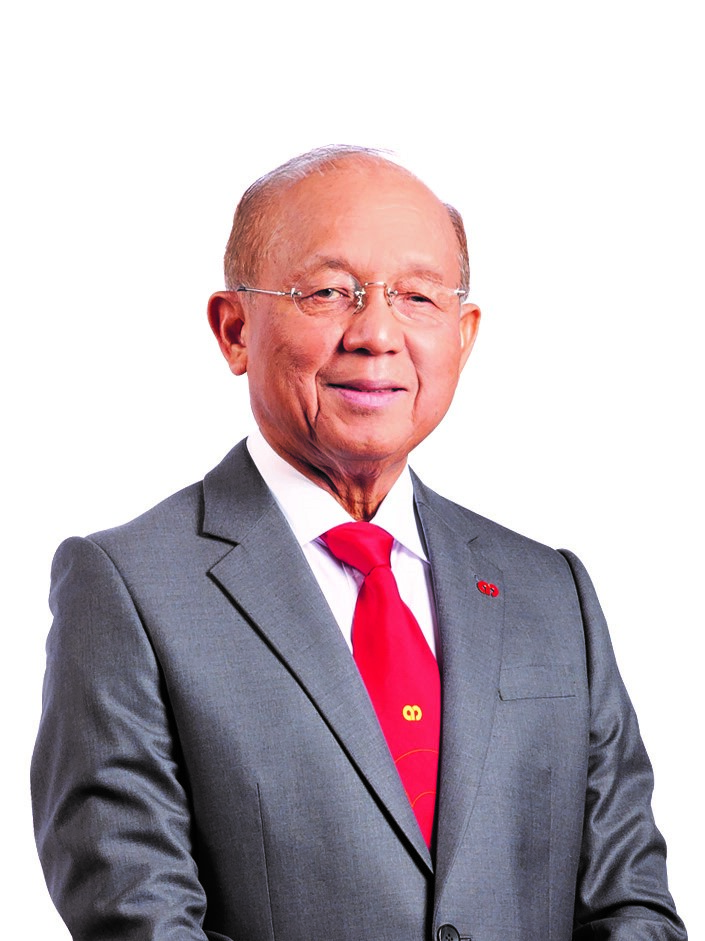 TAN SRI AZMAN HASHIM
Non-Executive Chairman and Founder, AmBank Group

Tan Sri Azman, Fellow Chartered Banker (FCB), a Chartered Accountant (FCPA), a Fellow of the Institute of Chartered Accountants and a Fellow of the Institute of Chartered Secretaries and Administrators, has been in the banking industry since 1960 when he joined Bank Negara Malaysia and served there until 1964. He practised as a Chartered Accountant in Azman Wong Salleh & Co. from 1964 to 1971. He then joined the Board of Malayan Banking Berhad (MBB) from 1966 until 1980 and was its Executive Director from 1971 until 1980. He was the Executive Chairman of Kwong Yik Bank Berhad, a subsidiary of MBB, from 1980 until April 1982 when he acquired Amlnvestment Bank Berhad.
Tan Sri Azman is the Chairman of AMMB Holdings Berhad listed on the Bursa and also Chairman of the Asian Institute of Chartered Bankers, Asian Banking School Sdn Bhd, Financial Industry Collective Outreach (FINCO), Malaysia South-South Corporation Berhad and Chairman Emeritus of Pacific Basin Economic Council (PBEC).
He is the President of Malaysia South-South Association, Malaysia-Japan Economic Association, Malaysian Prison FRIENDS Club and a Member of the East Asia Business Council (and Chairman of the Malaysia Chapter). He is also the Leader of the ASEAN Japanese Business Meeting (Malaysia Committee, Keizai Doyukai). He is the Pro-Chancellor of Open University of Malaysia and University Malaysia Sabah and a Member on the Academy Advisory Council, Universiti Teknologi Petronas.
Tan Sri Azman is also involved in several charitable organisations as Chairman and Trustee of AmGroup Foundation and Perdana Leadership Foundation and Trustee for Yayasan Azman Hashim, Malaysian Liver Foundation, Yayasan Tuanku Najihah and Yayasan Canselor Open University Malaysia.
TAN SRI TONY FERNANDES




Chief Executive Officer (CEO), AirAsia Group
One of Asia's most recognisable entrepreneurs, Tony Fernandes is best known for co-founding low-cost carrier AirAsia with Datuk Kamarudin Meranun and democratising air travel in the region.
Fernandes and Datuk Kamarudin famously bought the ailing airline for a token MYR1 (approximately USD0.25) and MYR40 million in debt, turning it around within two years and growing it from a Malaysian domestic carrier into Asia's largest low-cost carrier by passengers carried.
Fernandes studied in the UK, and qualified as an Associate Member of the Association of Chartered Certified Accountants in 1991 and Fellow Member in 1996. An accountant by training, Fernandes began his career in Richard Branson's Virgin Group before returning to Malaysia as Warner Music Group's Vice President for Southeast Asia before venturing into the airline business.
Fernandes has received numerous honours and awards over the course of his career. These include the Honour of the Commander of the Order of the British Empire, conferred by Her Majesty Queen Elizabeth II in 2011, and the Commander of the Legion d'Honneur, awarded by the French government for his outstanding contributions towards the economy of France through the aviation industry.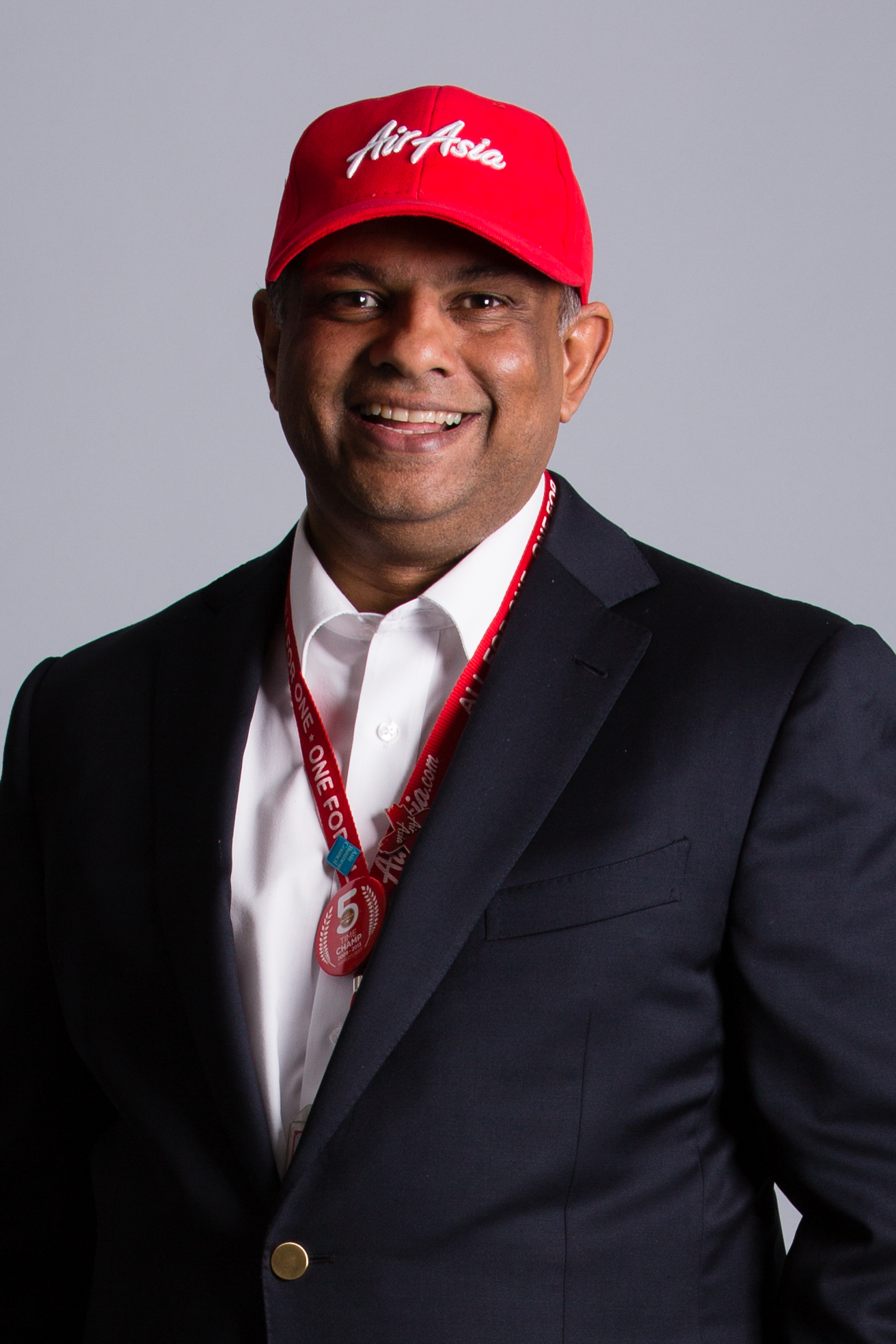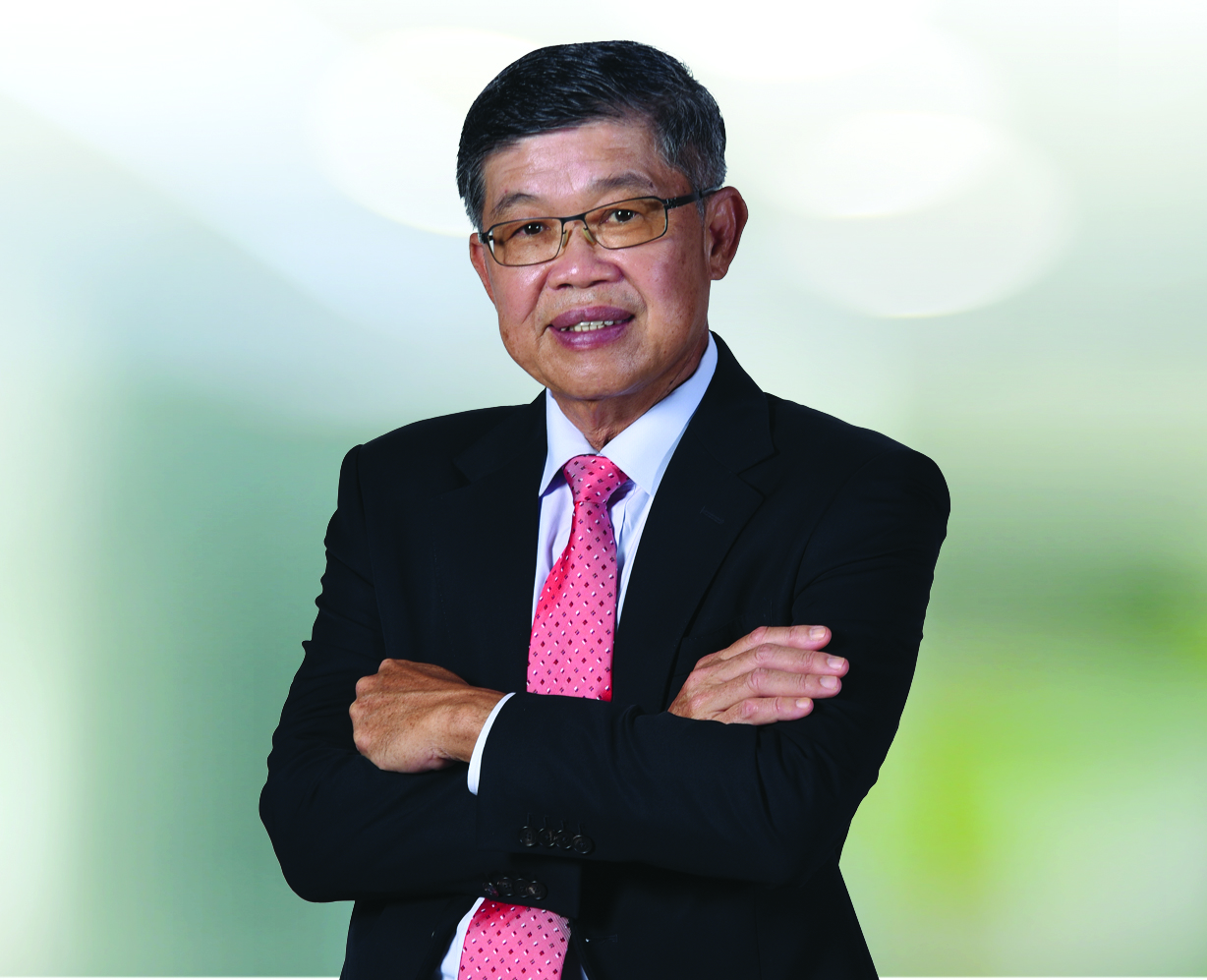 MR. GOH PENG OOI




Founder and Chairman, Silverlake Group
Goh Peng Ooi has been working on mathematical and digital sciences since 1977. In 1989, he founded the Silverlake group and today, the group is a multibillion-dollar organisation with key offices around the globe with some of its member companies listed on various stock exchanges.
The Silverlake group has a core staff force of more than 2,500 worldwide, supporting over 380 large customers who are located in over 100 countries across all continents. The group has earned many industry recognitions since its inception including Forbes' Best Under A Billion – Best of the Best (2013), The Asian Banker Vendor Satisfaction Survey Gold Award (2014), Forbes' Best Under A Billion (2015).
In recognition of his professional contributions, Goh has received numerous awards such as Ernst & Young Entrepreneur of the Year Award Malaysia – Master Technology Entrepreneur (2014); The World Chinese Economic Summit Lifetime Achievement Award (2015); ASEAN Legacy Award (2017); ASEAN Entrepreneur of the Year Award (2019).  In 2015 Forbes referred to Goh as the first tech-billionaire in Malaysia.
Personally, Goh was conferred a fellowship by the Academy of Sciences Malaysia. He also has roles as advisor, governor and member in various universities and organisations.
EMERITUS PROFESSOR MIKE TAYLES


Hull University Business School, University of Hull


BA, MBA, PhD, FCMA, CGMA
Professor Mike Tayles is an Emeritus Professor of Accounting and Finance and past Director of the Centre for International Accounting and Finance at Hull University Business School, leading and coordinating a group of accounting and finance researchers. He holds an MBA and PhD from the University of Bradford and he is a Fellow of the Chartered Institute of Management Accountants (FCMA / CGMA).
His research and teaching interests are related to Contemporary Management Accounting Practices, Strategy and Intellectual Capital and he has published regularly on these topics in international journals. Professor Mike has also published research reports funded by the UK Professional Accounting Bodies and he has reported to HM Government through the National Audit Office.
He was part of the senior management team of the Business School during the successful drive for the Triple Crown Award of AACSB, EQUIS, and AMBA. Prior to his academic career he had approximately 10 years accounting experience in industry, rising to a senior level.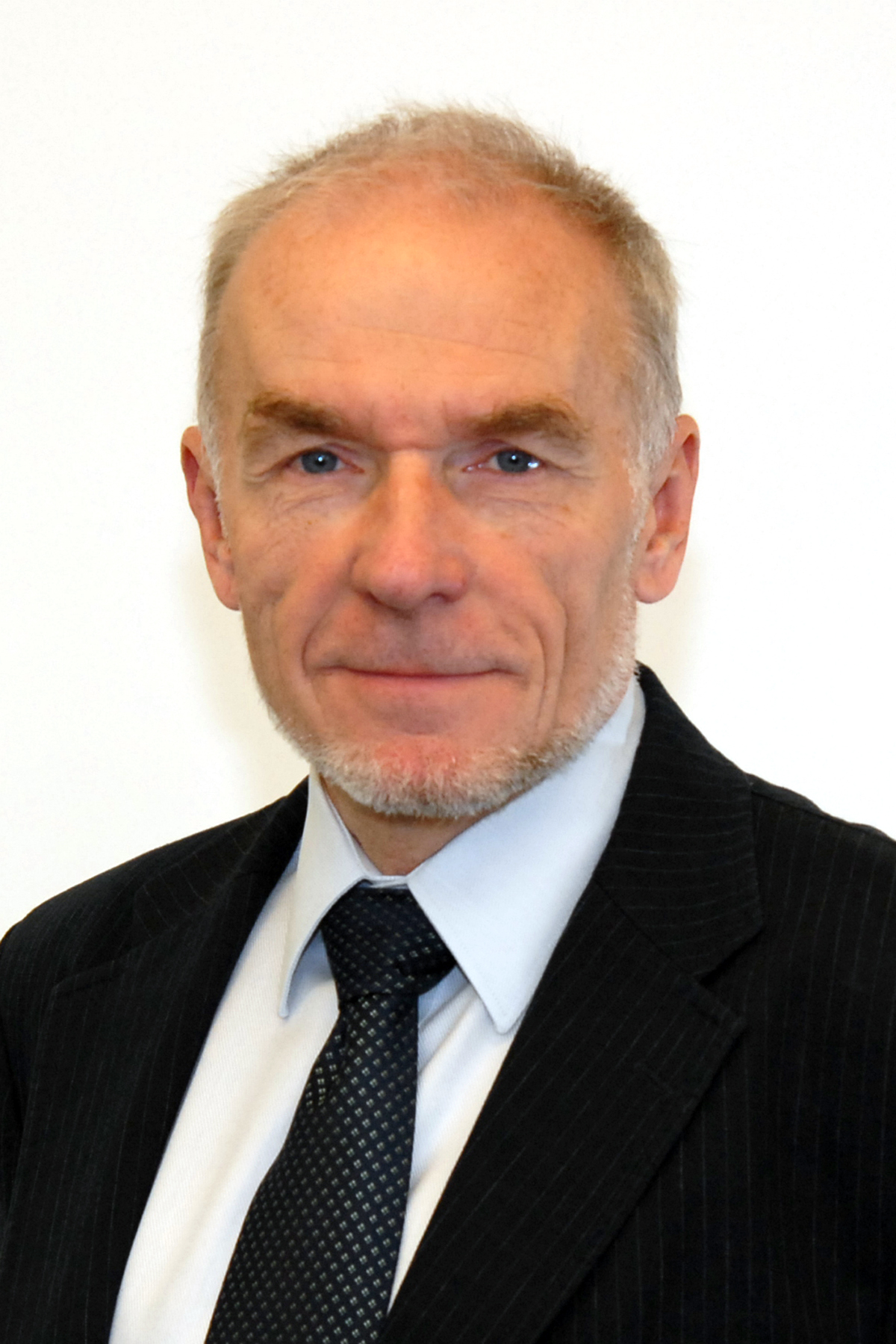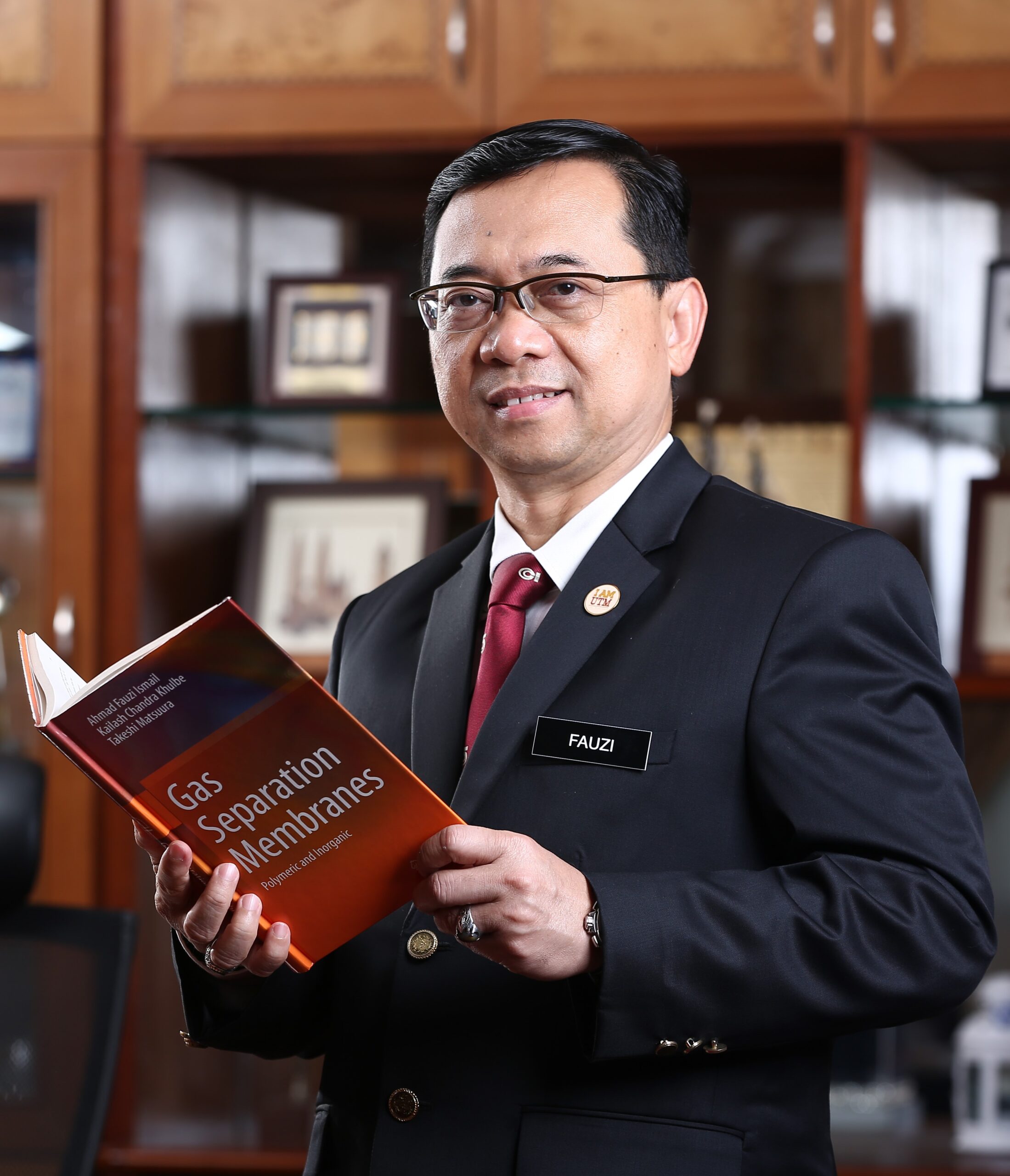 PROFESSOR DATUK TS. DR. AHMAD FAUZI BIN ISMAIL




Vice-Chancellor, Universiti Teknologi Malaysia




Ph.D, D.P.S.M, FASc., CEng, FIChemeE, P.Tech



Professor Ahmad Fauzi Ismail is the Vice-Chancellor, Universiti Teknologi Malaysia. He is the Founding Director of Advanced Membrane Technology Research Center (AMTEC), Universiti Teknologi Malaysia (UTM).  Prof. Fauzi graduated with a B.Eng. (Petroleum Engineering) and M.Sc. in (Chemical Engineering) from Universiti Teknologi Malaysia (UTM). He was awarded the Commonwealth Academic Staff Scholarship to pursue his Ph.D. in Chemical and Process Engineering at University of Strathclyde, Glasgow, UK, specializing in Membrane Technology, and managed to complete his PhD study in less than three years.
He is the author of over 1000 papers in refereed journals and over 50 book chapters. He has authored or co-authored 6 books and edited or co-edited 11 books, 9 Patents granted and 21 Patents pending. He has supervised more than 70 PhD and 50 MSc students to completion as well as having supervised 10 post-doctoral fellows.  He received more than 130 awards both at the National and International level.
Prof. Fauzi is currently appointed as the Member of the Malaysia Science Council, Chairman of Malaysia Membrane Society (MyMembrane) and Chairman for Selection Committee, 14th National Academic Award. He is also the Vice President, Japan Society for the Promotion of Science (JSPS) Alumni Association Malaysia. He is also in the Qatar University Press Advisory Board. He was the International Evaluation Panel member of University of Hradec Kralove (UHK), Czech Republic in 2020. He was also in the Merdeka Award Nomination Committee for Outstanding Scholastic Contribution category from 2014 until 2017.
Prof. Fauzi also serves as Editor for a number of reputable journals and sits in the Editorial Board of numerous reputable international journals. His research focuses on the development of polymeric, inorganic and mixed matrix membranes for water desalination, waste water treatment, gas separation processes, membrane for fuel cell applications, palm oil refining, haemodialysis membrane and smart optical fiber for tracking migration of oil flow. He also led a team of researchers and professional service teams who have secured research grants at the national and international levels amounting to about RM60 millions in total.
Prof. Fauzi has more than 27 years of integrated combined experience in the academic and research environment. Throughout these years, he has played multiple roles as a lecturer, a researcher and an administrator. Going through various levels of academic services, his career aspiration is to promote transformation and translation of the innovations created in universities for the benefits of society, industries and wealth creation of our country. He genuinely believes that universities are transformative platforms for the talents. Therefore, one of his lifetime privileges is to nurture the young generations through empowerment and inspiration. He aspires to help the young generation to envision potential and successes by building a shared vision, creating mental models and fostering team learning.
PROFESSOR DATUK IR. DR. WAHID BIN OMAR




Professor, School of Civil Engineering, Universiti Teknologi Malaysia




PJN, P.Eng, FIEM, ACPE, Hon. Member AFEO




Dip. Civil Eng. (UTM), Bsc. (Civ. Eng.)(Strathclyde), MSc (Bridge Eng.)(Surrey), PhD (Struct. Eng) (Birmingham)



Wahid Omar was the 6th Vice-Chancellor of Universiti Teknologi Malaysia (UTM), a position he held since 2013 until August 2020. A Professor of Structural Engineering at the School of Civil Engineering, Wahid obtained his PhD in Structural Engineering from the University of Birmingham, his Master's degree in Bridge Engineering from the University of Surrey, and his Bachelor of Science in Civil Engineering degree from the University of Strathclyde, United Kingdom.
He was the Deputy Vice- Chancellor (Development) (2011-2013) and the Director of the Office of Asset and Development (2008-2011). In his capacity as the then Director of the Office of Asset and Development, he was entrusted with a major task to manage UTM campus development projects worth RM1 billion. All the projects has been completed successfully, with a saving of RM100 million.
During his tenure as Vice Chancellor of UTM, he was appointed as the Chairman of the Board of METEOR (2018-2020), Chairman of the Public University Vice Chancellor Committee (2019-2020). He was also chairing the Asia Technological University Network (ATU-Net), a network founded by UTM together with more than 20 Asian Technological Universities.
Currently he serves as the Board Member of UTMSPACE, Member, Ministerial Committee, Construction Industry Transformation Programme (CITP-MC), Ministry of Works, and the member of Advisory Council, UTM Azman Hashim International Business School.
Wahid is a Fellow of the Institution of Engineers Malaysia, a Registered Professional Engineer, an Honorary Member of the ASEAN Federation of Engineering Organization (AFEO) and also a certified ASEAN Chartered Professional Engineer (ACPE). Wahid has actively participated in many international conferences on higher education, and has been invited as speaker or forum's panelist in many countries such Japan, Korea, Singapore, Australia, U.K, Turkey and Indonesia.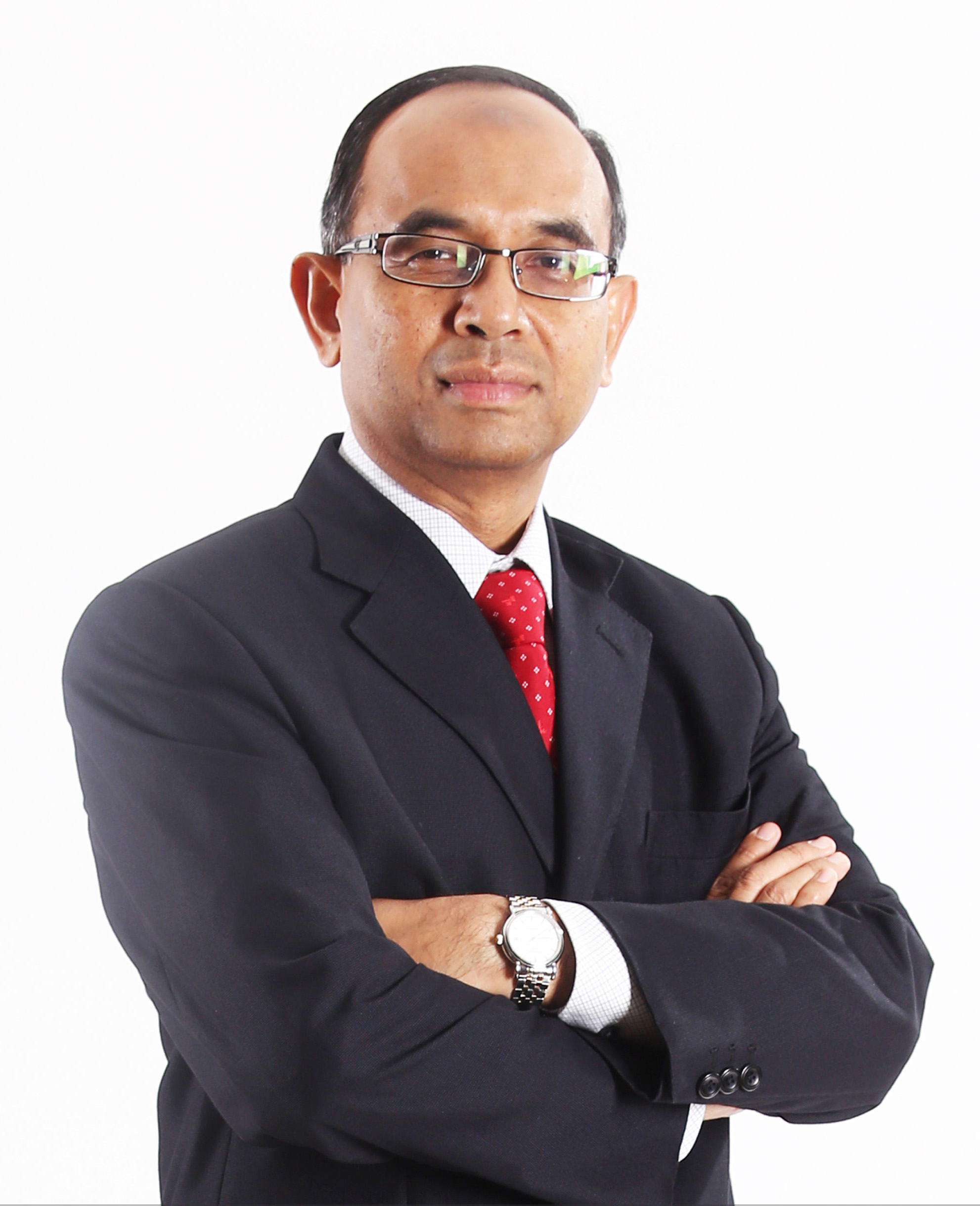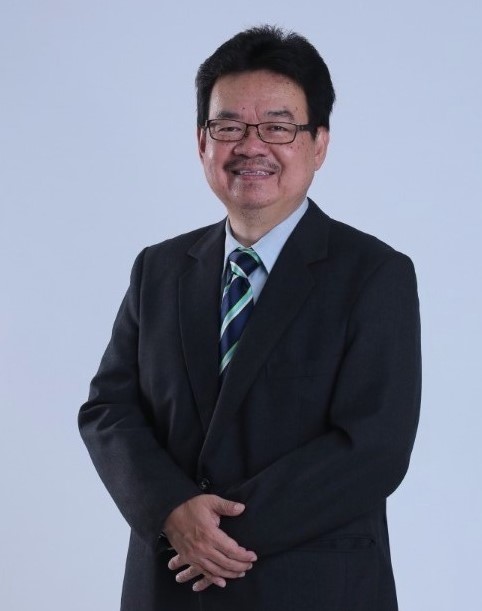 PROFESSOR SR. DR. HISHAMUDDIN MOHD ALI



Deputy Vice-Chancellor (Academic and International), Universiti Teknologi Malaysia
Ph.D, Reg. V, PM and EA, ICVS, FMIPFM, MRISM, MBVAM
Professor Sr. (Surveyor) Dr. Hishamuddin Mohd Ali is Professor of Property Asset Management in the Faculty of Built Environment and Surveying at Universiti Teknologi Malaysia (UTM). He graduated with a Bachelor of Surveying (Property Management) from Universiti Teknologi Malaysia and continue his study at Portsmouth Business School, University of Portsmouth, UK and graduated with M.Sc. in Financial Decision Analysis. Prof Sr Dr. Hishamuddin then pursuing his study at PhD level in Property Investment and Finance from the University of Salford, United Kingdom, specialising in Property Portfolio Strategy. His research interest covers asset management strategy, property market dynamics, investment management and valuation.
Dr. Hishamuddin has more than 37 years of combined experience in academic, research and real estate practices. He is actively involved in property research and consultancy projects and has led 16 research and consultancy projects worth approximately RM3.4millions. Prof. Sr Dr. Hishamuddin is well-known academia within the real estate industry in Malaysia. He is a qualified professional as a registered Valuer, Property Manager and Estate Agent.
At the international level, he is an International Certified Valuation Specialist (ICVS) in business and intangible asset valuation. He is a Fellow Member of the Malaysian Institute of Professional Property and Facilities Manager (MIPFM), a member of the European Real Estate Society (ERES), a member of Royal Institute Surveyors Malaysia (MRISM) and a member of Business Valuation Association Malaysia (BVAM). His vast experience in the real estate sector has been recognized as he was designated as one of the expert panels for National Real Estate Research Coordinator (NAPREC) since 2008 to date. Currently, he is the Deputy Vice-Chancellor (Academic and International) of Universiti Teknologi Malaysia since June 2021.
PROFESSOR DR. ROSMINI OMAR


Dean, Azman Hashim International Business School UTM

Professor Dr. Rosmini Omar has been with Azman Hshim International Business School (AHIBS), Universiti Teknologi Malaysia (UTM) since 2007 and served as the Deputy Dean of Research and Innovation across three separate terms. She is currently a visiting professor at University of Business and Technology, Saudi Arabia (2021) while seasonally teaching at Helsinki School of Business, Finland (2012-present). She has 28 years of teaching experience in Malaysia and the United States (visiting/online adjunct at College of Business, Minot State University, North Dakota, USA: 2001-2015). Her training and consultancy projects begins in 2004, encompassing institutions, small and medium enterprises and government clients across Asia.
Her research passion is grounded on Talent Management, Capacity Building, Organizational Development and Leadership that aims to benefit talents, industry, communities and governments. She has written more than 50 publications. Her openness to cross-border engagement brings her to endeavor and lead international projects and researches such as POSTCO TJ Foundation, South Korea and European Union- Erasmus+ Capacity Building for Higher Education namely Assessing and Improving Research Performance in South East Asian Universities (www.repesea.org.org), MSc Food Processing and Innovation (www.foodi-project.eu), ASEAN Network for Green Entrepreneurship and Leadership (www.angel-project.eu) as well as MSc Industry 4.0, and MSc Family Business. While having her short stint in the U.S. (2012), she also participated in Partners-in Learning Program under the Bush Grant Foundation as a way to enhance her teaching and learning expertise.
After her father succumbed to cancer (2014), she explores social work. Currently, she serves in the Board of Visitors for Ampang Puteri KPJ Hospital as well as the Committee Board for Patients for Patients Safety Malaysia (PFPSM). She has represented PFPSM at several World Health organization (WHO) plenary sessions and workshops for patients and patient-oriented care and WHO Global Initiative on Radiation Safety in Healthcare Setting.
Rosmini earned her bachelor's degree in International Business from University of Toledo, Ohio, USA (1990), and Masters of Management from International Islamic University (UIA), Malaysia (1997). Her PhD thesis is on the adoption of various electronic endeavours among small and medium enterprises (University Tun Abdul Razak, Malaysia- 2004).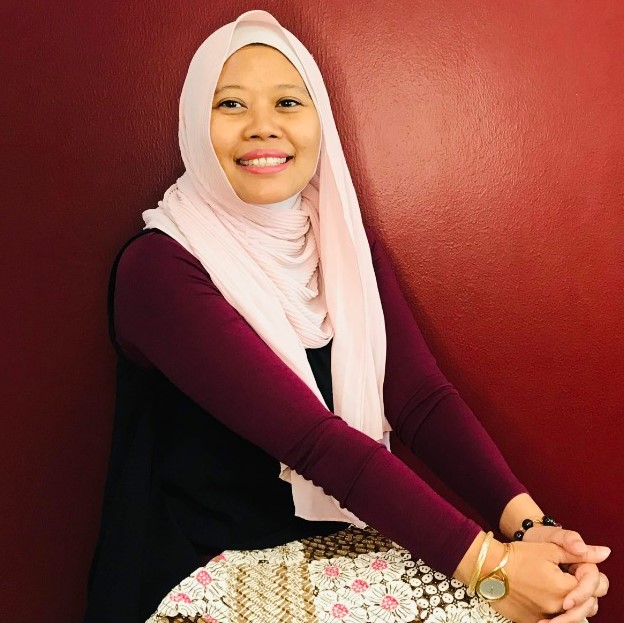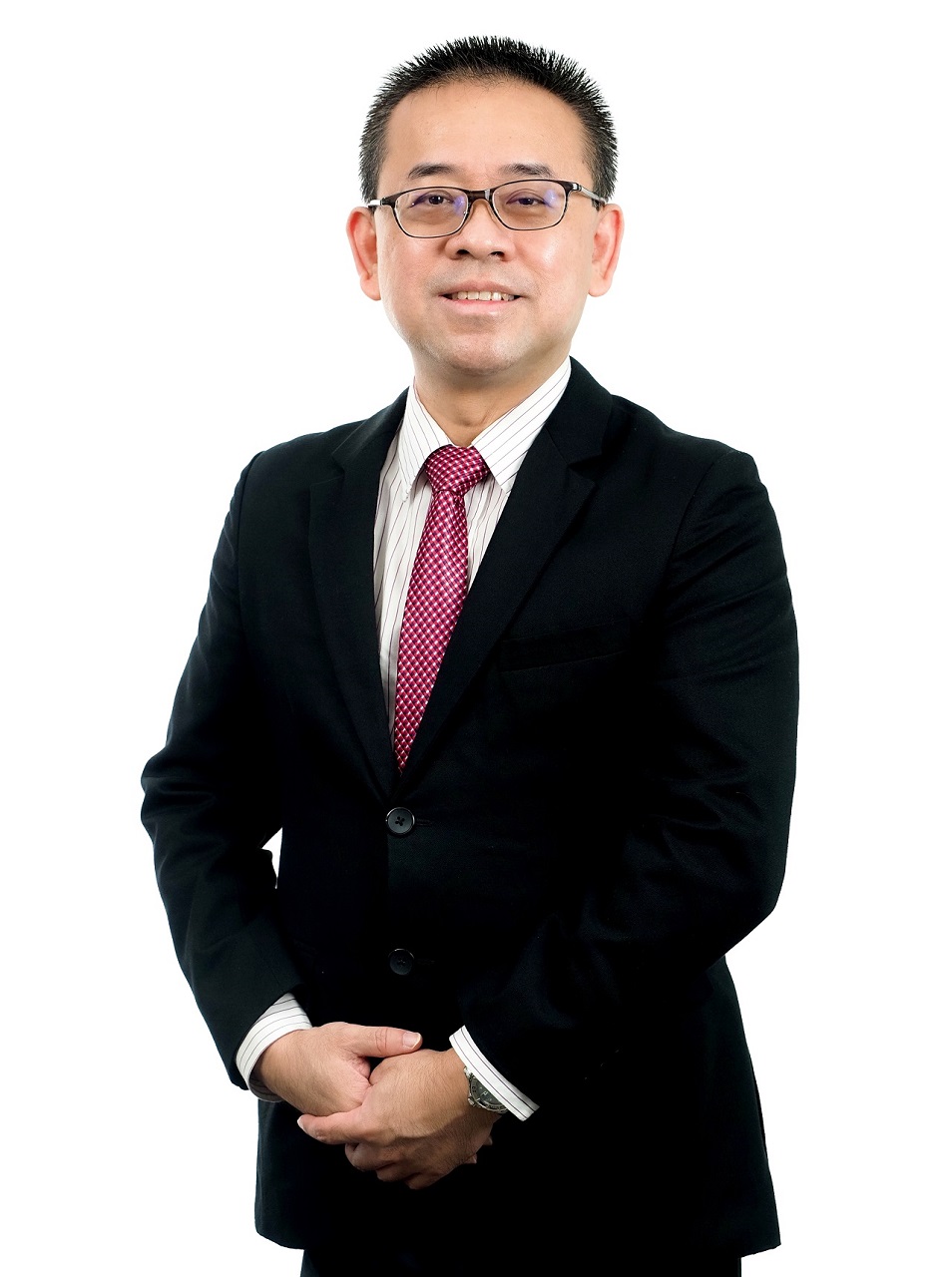 DR. JAMES TEE




Executive Director, G3 Global Berhad
Dr. James is a seasoned Chief Executive Officer with more than 22 years of extensive work experience and strong expertise in smart city developments, hyperscale data centre (HDC), digital and urban technologies, construction and investment, asset management, insurance and management strategy consulting. He previously served as the CEO of public-listed and non-listed real estate/technology companies and was also a management consultant with McKinsey & Company.
He holds a Ph.D. in Materials Science & Metallurgy from the University of Cambridge, United Kingdom. A Commonwealth Scholar, he also has a First-Class Honours Degree in Bachelor of Engineering from Universiti Teknologi Malaysia. He is the author of a comprehensive book, "Malaysian Real Estate Industry – Value Creation Strategies".
Dr James is a Board Member of Universiti Teknologi Malaysia and also a Board Member of Malaysia Digital Economy Corporation (MDEC). He is an Honorary Advisor to the Centre for AI Innovation, a global network to guide digital transformation initiatives. He was Honorary Secretary of the Malaysian REIT Managers Association as well as a Member of Young Presidents' Organization. He is passionate about developing young leaders and making a difference through innovative technologies.
ASSISTANT PROFESSOR DR. MATTIAS E. FIBIGER




Assistant Professor, Harvard Business School
Mattias Fibiger is an Assistant Professor in the Business, Government, and International Economy (BGIE) unit. He teaches BGIE in the MBA required curriculum.
Professor Fibiger conducts research on twentieth century international history, focusing primarily on political economy and diplomacy in Southeast Asia. His most recent or forthcoming essays appear in Diplomatic History, Modern Asian Studies, and Diplomacy & Statecraft. Professor Fibiger's current book manuscript is entitled Suharto's Cold War: Indonesia, Southeast Asia, and the World. It examines how the Indonesian dictator Suharto used the global Cold War to wage his own domestic and regional Cold Wars, constructing a counterrevolutionary authoritarian regime in Indonesia and then promoting authoritarian reaction elsewhere in Southeast Asia.
Professor Fibiger received his B.A. in history from the University of California at Santa Barbara and his Ph.D. in history from Cornell University. Before joining the faculty at HBS, he was a visiting researcher at Universitas Indonesia.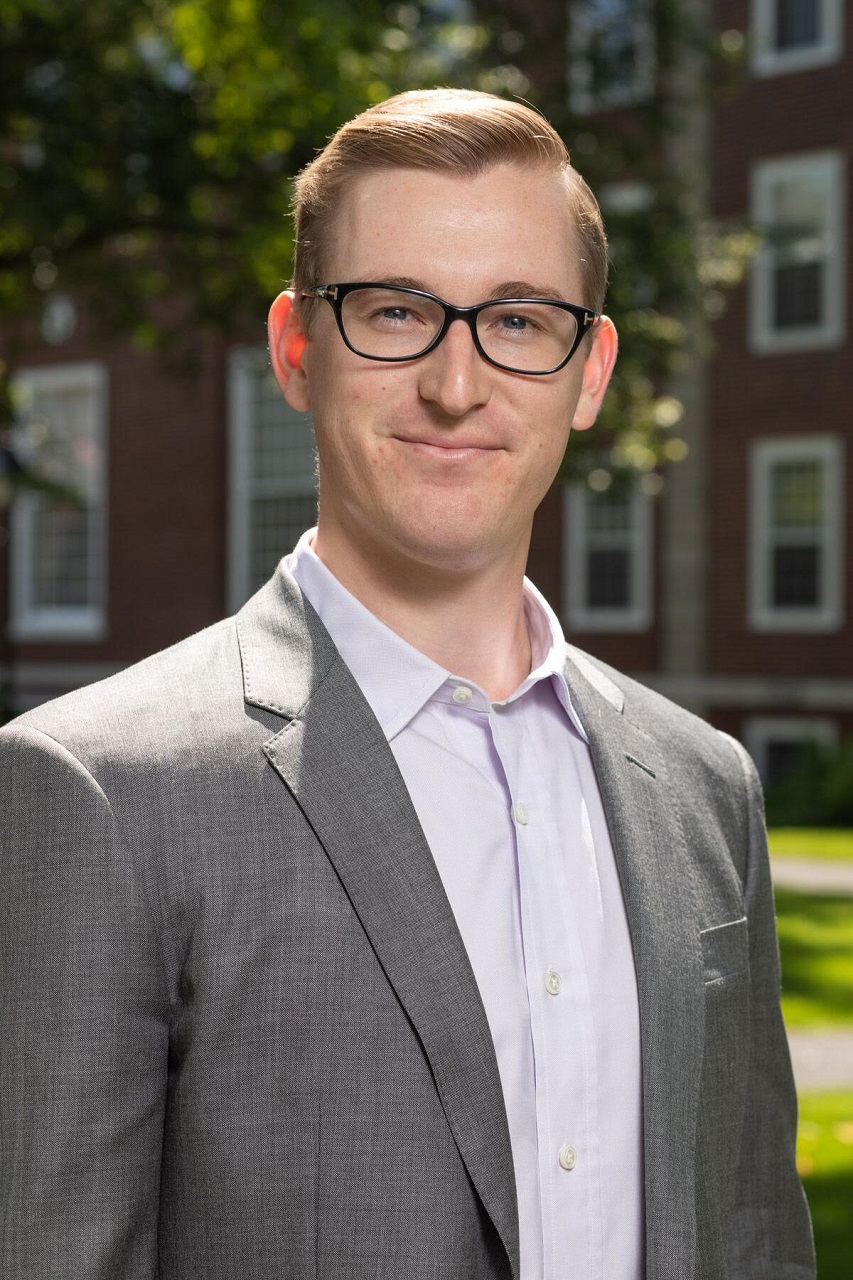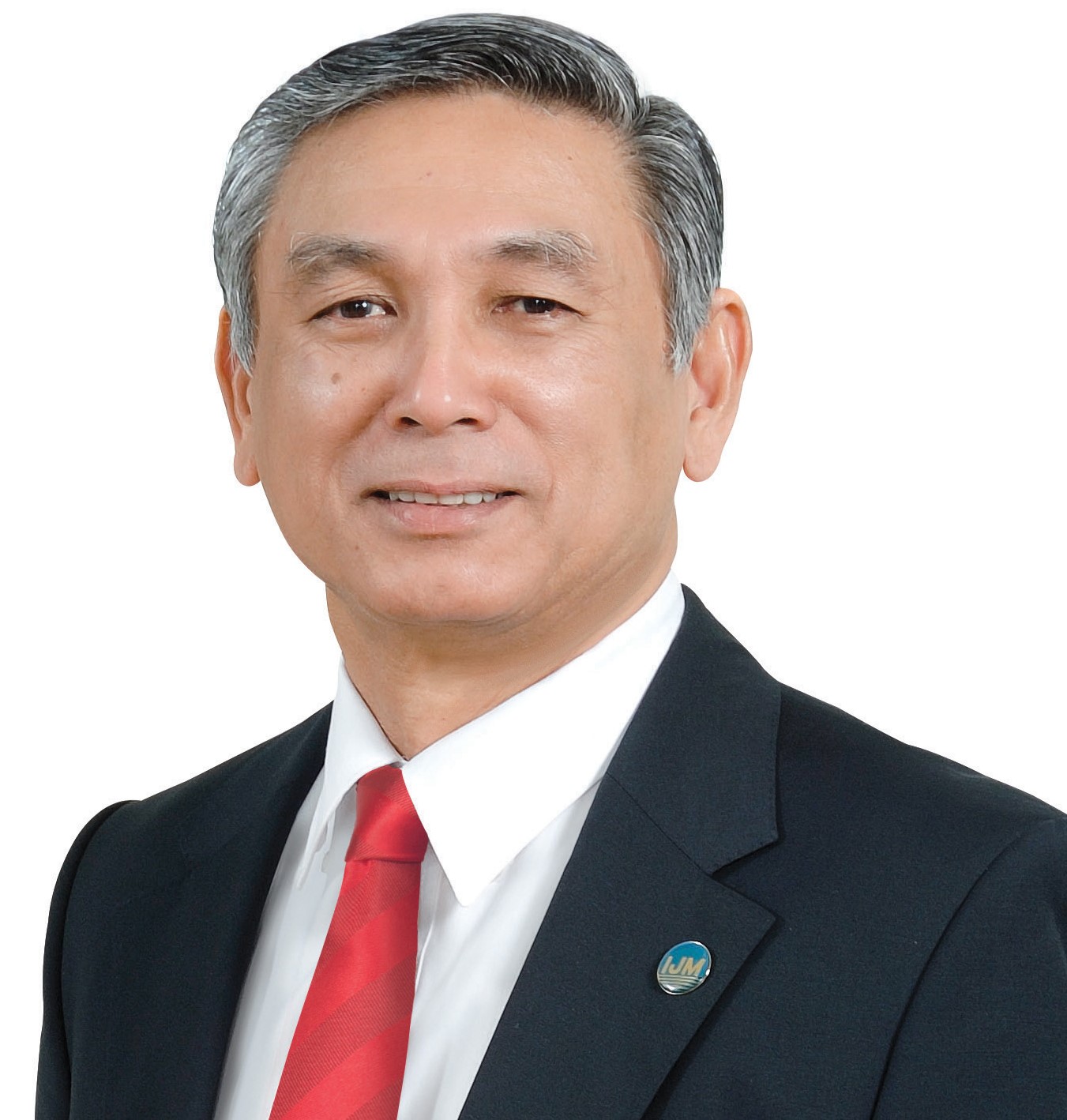 TAN SRI DATO' TAN BOON SENG @ KRISHNAN



Non-Executive Chairman, IJM Corporation Berhad
  Tan Sri Krishnan Tan is currently the Non-Executive Chairman of the public listed construction
and infrastructure Group, IJM Corporation Berhad. He obtained his Bachelor of Economics
(Honours) degree from the University of Malaya in 1975 and qualified as a Certified Public
Accountant in 1978. He also holds a Master's degree in Business Administration.

  Upon graduation in 1975, he served 7 years with the commercial wing of the Selangor State,
Kumpulan Perangsang Selangor Berhad starting as an Assistant Accountant and was finally
Group Financial Controller when he left in 1982. The next 40 years of his career has been with
the IJM Group which he is largely credited to have built to what it is today. He worked on the
merger of IGB Construction Sdn Bhd, Jurutama Sdn Bhd and Mudajaya Construction Sdn Bhd
which led to the formation of the present IJM Corporation Berhad in 1983 and its public listing
in 1986. Since then he has held various positions including Managing Director from 1997 till
2010, Executive Deputy Chairman from 2011 till 2013 and Deputy Non-Executive Chairman
till 2019. Concurrently, between 2007 and 2015, he was Chairman of IJM Land Berhad, then
the listed Property arm of IJM and Director of IJM Plantations Berhad, the listed Plantations
arm of IJM (1993-2021). He became the Non-Executive Chairman of IJM Group in 2019. He
still serves as a Non-Executive Director of public listed Grupo Concesionario del Oeste SA in
Argentina.

  Apart from IJM, he has been actively involved in the Financial and Airline Sectors. He served
as an Independent Director (2014-2017) and later the Independent Non-Executive Chairman
of HSBC Bank (Malaysia) Berhad (2017-2022). He is currently the Chairman of the Advisory
Board of Creador Sdn Bhd, a leading private equity firm. Tan Sri Krishnan Tan actively
participated in the restructuring of Malaysia Airlines System Berhad. First appointed as an
Independent Director in 2011, he chaired the Restructuring Committee as well as the Safety
and Security Committee. Since 2014, he is a Non-Executive Director of the reconstituted
Malaysian Aviation Group Berhad and Malaysian Airlines Berhad.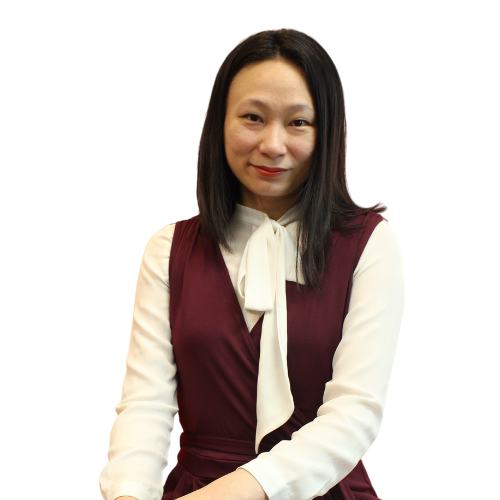 EXECUTIVE SECRETARY
Dr Teo Poh Chuin
Senior Lecturer, Azman Hashim International Business School
Contact:
Email: pohchuin@utm.my
Phone: 03-21805047