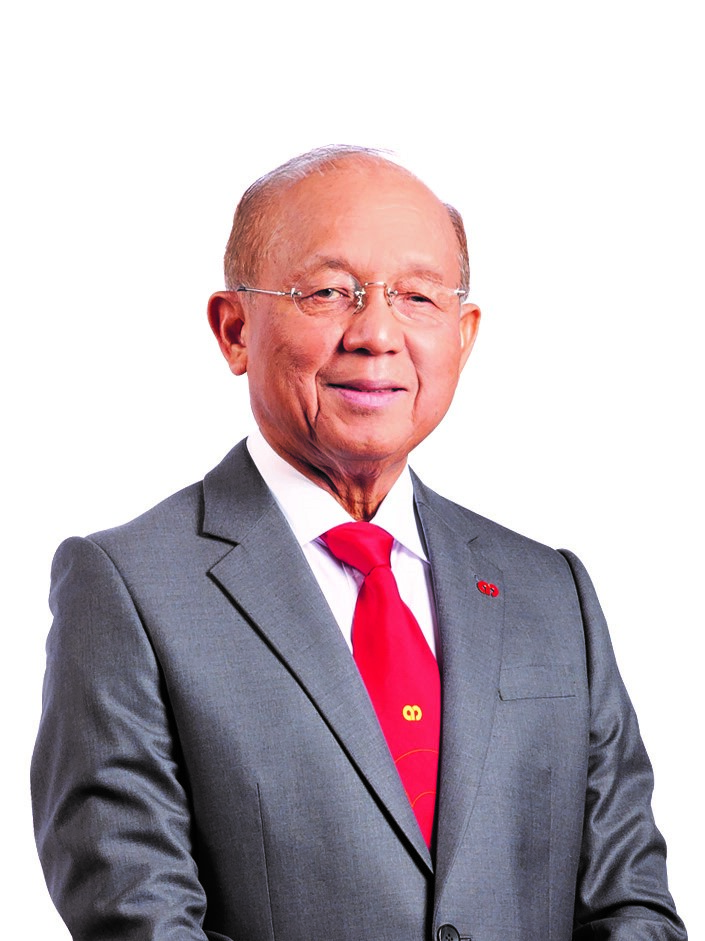 TAN SRI AZMAN HASHIM
Non-Executive Chairman and Founder, AmBank Group

Tan Sri Azman, Fellow Chartered Banker (FCB), a Chartered Accountant (FCPA), a Fellow of the Institute of Chartered Accountants and a Fellow of the Institute of Chartered Secretaries and Administrators, has been in the banking industry since 1960 when he joined Bank Negara Malaysia and served there until 1964. He practised as a Chartered Accountant in Azman Wong Salleh & Co. from 1964 to 1971. He then joined the Board of Malayan Banking Berhad (MBB) from 1966 until 1980 and was its Executive Director from 1971 until 1980. He was the Executive Chairman of Kwong Yik Bank Berhad, a subsidiary of MBB, from 1980 until April 1982 when he acquired Amlnvestment Bank Berhad.
Tan Sri Azman is the Chairman of AMMB Holdings Berhad listed on the Bursa and also Chairman of the Asian Institute of Chartered Bankers, Asian Banking School Sdn Bhd, Financial Industry Collective Outreach (FINCO), Malaysia South-South Corporation Berhad and Chairman Emeritus of Pacific Basin Economic Council (PBEC).
He is the President of Malaysia South-South Association, Malaysia-Japan Economic Association, Malaysian Prison FRIENDS Club and a Member of the East Asia Business Council (and Chairman of the Malaysia Chapter). He is also the Leader of the ASEAN Japanese Business Meeting (Malaysia Committee, Keizai Doyukai). He is the Pro-Chancellor of Open University of Malaysia and University Malaysia Sabah and a Member on the Academy Advisory Council, Universiti Teknologi Petronas.
Tan Sri Azman is also involved in several charitable organisations as Chairman and Trustee of AmGroup Foundation and Perdana Leadership Foundation and Trustee for Yayasan Azman Hashim, Malaysian Liver Foundation, Yayasan Tuanku Najihah and Yayasan Canselor Open University Malaysia.
TAN SRI DATIN PADUKA SITI SA'DIAH SHEIKH BAKIR




Independent Non-Executive Director, KPJ Healthcare Berhad
Tan Sri Datin Paduka Siti Sa'diah has contributed extensively to Malaysia's healthcare industry, serving in senior management positions at a leading healthcare service provider, and contributing her expertise through various government councils and committees. She joined Johor Corporation (JCorp) in 1974 and was involved in its Healthcare Discussion since then. She was the Managing Director of KPJ Healthcare Berhad prior to its listing in 1994 until her retirement in 2012, and was a director until March 2020.
Tan Sri Siti is currently the Chairman of Duopharma Biotech Berhad (DBB), a subsidiary of Permodalan National berhad (PNB). She is also an independent director of OSK Holdings Berhad and Lotte Chemicals Holding Berhad. She was an independent director of Bursa Malaysia from 2004 to 2012.
Currently, Tan Sri Siti is the Chancellor of KPJ Healthcare University College (KPJUC) and the Pro Chancellor of Universiti Teknologi Malaysia (UTM). She was the Chairman of the Board of University Utara Malaysia (UUM) from 2016 to 2018.
Committed to promoting excellence in healthcare, Tan Sri Datin Paduka Siti Sa'diah has served as President of the Malaysian Society for Quality in Health (MSQH) since the inception of the national accreditation body for healthcare services in 1998 until her retirement in December 2018. Tan Sri Datin Paduka Siti Sa'Diah was named CEO of the Year 2009 by the New Straits Times Press and American Express. This was followed by numerous other awards and accolades received locally and at Asian level in recognisation of her contributions to the healthcare industry in Malaysia and worldwide. Her accomplishments have been recorded in a biography published in 2013, titled Siti Sa'diah: Driven by Vision, Mission and Passion.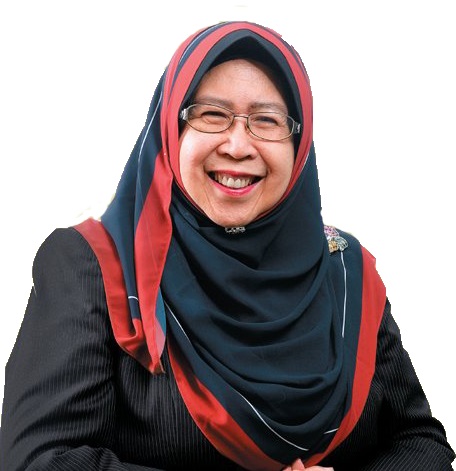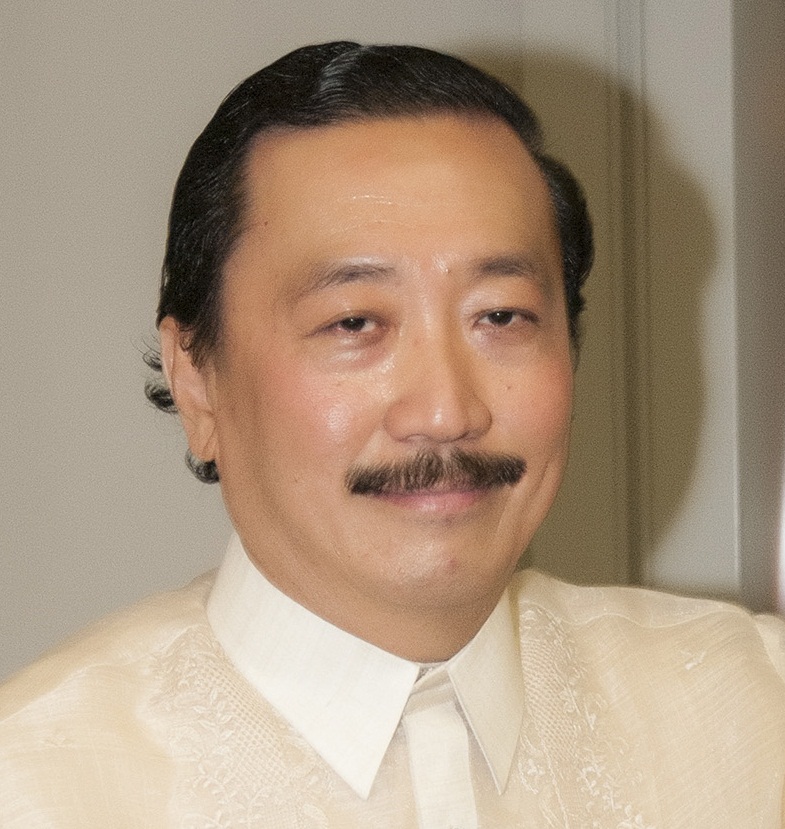 TAN SRI DATO' SERI VINCENT TAN




Founder and Executive Chairman, Berjaya Corporation Berhad
Tan Sri Dato' Seri Vincent Tan, Founder and Executive Chairman of Berjaya Corporation Berhad started his business from humble beginnings. Through his entrepreneurial skills and leadership, he transformed it into Berjaya Corporation Berhad, a diversified Malaysian conglomerate listed on Bursa Malaysia Securities Berhad. He is a pioneer in many innovative business sectors in Malaysia. He was responsible for bringing the McDonald's franchise into Malaysia in the early 1980s, and has since introduced other well-known food and beverage brands to Malaysians. Today, the Berjaya Corporation group of companies employs more than 40,000 employees has a combined revenue exceeding RM37.9 billion worldwide.
In July 2013, he received an Honorary Doctorate from the University of South Wales, United Kingdom in recognition of his outstanding contribution to international business and sport. In November 2018, he was conferred the Commander of the Order of Leopold II by the King of Belgium in recognition of his long-term and vast investments in Belgium. He has also been conferred many Awards such as the Property Man of the Year Award, the Lifetime Achievement Award by the Kuala Lumpur Malay Chamber of Commerce, the Lifetime Achievement Award on Leadership in National Philanthropy by the Asian Strategy and Leadership Institute, and the Lifetime Achievement Award for Hospitality Developer of the Year by the Hospitality Asia Platinum Awards.
More than being a successful businessman, Tan Sri Dato' Seri Vincent Tan is also a notable philanthropist. Through his personal foundation, the Better Malaysia Foundation, and the Berjaya Cares Foundation, he supports education for children and youth, community outreach programmes, campaigns for conserving and protecting the environment, Malaysian performing arts and culture, and provides international humanitarian aid.
TAN SRI TONY FERNANDES




Chief Executive Officer (CEO), AirAsia Group
One of Asia's most recognisable entrepreneurs, Tony Fernandes is best known for co-founding low-cost carrier AirAsia with Datuk Kamarudin Meranun and democratising air travel in the region.
Fernandes and Datuk Kamarudin famously bought the ailing airline for a token MYR1 (approximately USD0.25) and MYR40 million in debt, turning it around within two years and growing it from a Malaysian domestic carrier into Asia's largest low-cost carrier by passengers carried.
Fernandes studied in the UK, and qualified as an Associate Member of the Association of Chartered Certified Accountants in 1991 and Fellow Member in 1996. An accountant by training, Fernandes began his career in Richard Branson's Virgin Group before returning to Malaysia as Warner Music Group's Vice President for Southeast Asia before venturing into the airline business.
Fernandes has received numerous honours and awards over the course of his career. These include the Honour of the Commander of the Order of the British Empire, conferred by Her Majesty Queen Elizabeth II in 2011, and the Commander of the Legion d'Honneur, awarded by the French government for his outstanding contributions towards the economy of France through the aviation industry.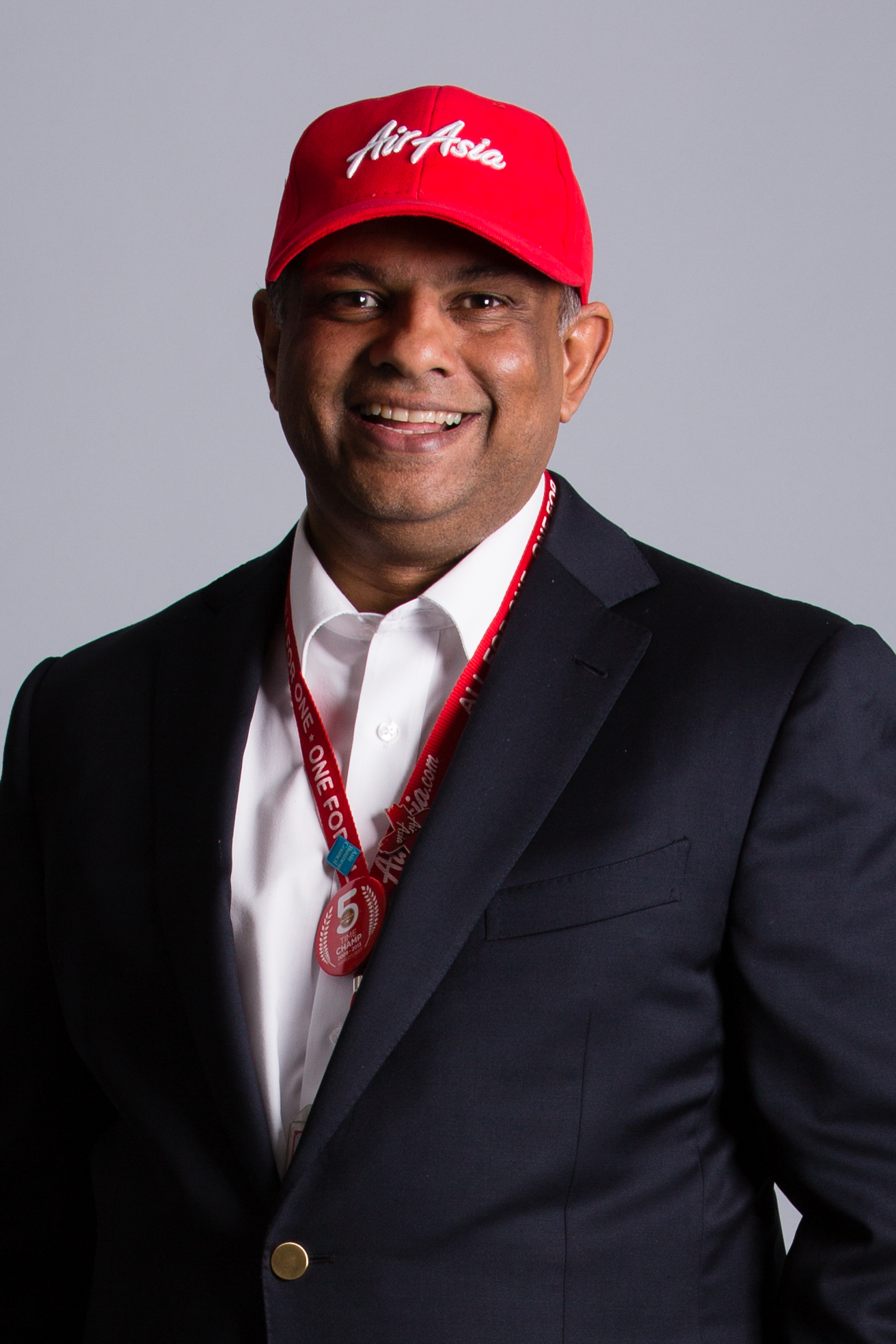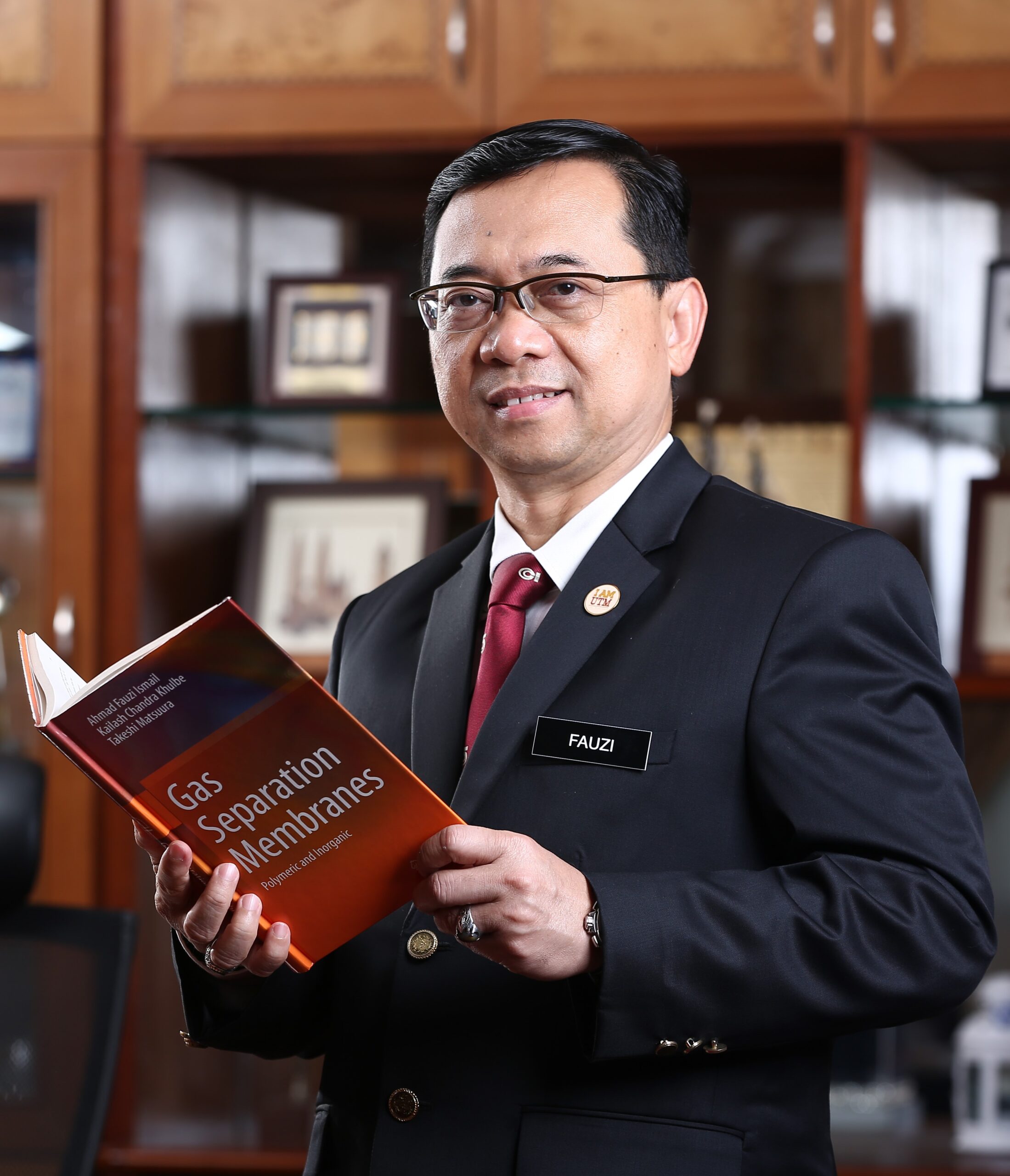 PROFESSOR DATUK TS. DR. AHMAD FAUZI BIN ISMAIL




Vice-Chancellor, Universiti Teknologi Malaysia




Ph.D, D.P.S.M, FASc., CEng, FIChemeE, P.Tech



Professor Ahmad Fauzi Ismail is the Vice-Chancellor, Universiti Teknologi Malaysia. He is the Founding Director of Advanced Membrane Technology Research Center (AMTEC), Universiti Teknologi Malaysia (UTM).  Prof. Fauzi graduated with a B.Eng. (Petroleum Engineering) and M.Sc. in (Chemical Engineering) from Universiti Teknologi Malaysia (UTM). He was awarded the Commonwealth Academic Staff Scholarship to pursue his Ph.D. in Chemical and Process Engineering at University of Strathclyde, Glasgow, UK, specializing in Membrane Technology, and managed to complete his PhD study in less than three years.
He is the author of over 1000 papers in refereed journals and over 50 book chapters. He has authored or co-authored 6 books and edited or co-edited 11 books, 9 Patents granted and 21 Patents pending. He has supervised more than 70 PhD and 50 MSc students to completion as well as having supervised 10 post-doctoral fellows.  He received more than 130 awards both at the National and International level.
Prof. Fauzi is currently appointed as the Member of the Malaysia Science Council, Chairman of Malaysia Membrane Society (MyMembrane) and Chairman for Selection Committee, 14th National Academic Award. He is also the Vice President, Japan Society for the Promotion of Science (JSPS) Alumni Association Malaysia. He is also in the Qatar University Press Advisory Board. He was the International Evaluation Panel member of University of Hradec Kralove (UHK), Czech Republic in 2020. He was also in the Merdeka Award Nomination Committee for Outstanding Scholastic Contribution category from 2014 until 2017.
Prof. Fauzi also serves as Editor for a number of reputable journals and sits in the Editorial Board of numerous reputable international journals. His research focuses on the development of polymeric, inorganic and mixed matrix membranes for water desalination, waste water treatment, gas separation processes, membrane for fuel cell applications, palm oil refining, haemodialysis membrane and smart optical fiber for tracking migration of oil flow. He also led a team of researchers and professional service teams who have secured research grants at the national and international levels amounting to about RM60 millions in total.
Prof. Fauzi has more than 27 years of integrated combined experience in the academic and research environment. Throughout these years, he has played multiple roles as a lecturer, a researcher and an administrator. Going through various levels of academic services, his career aspiration is to promote transformation and translation of the innovations created in universities for the benefits of society, industries and wealth creation of our country. He genuinely believes that universities are transformative platforms for the talents. Therefore, one of his lifetime privileges is to nurture the young generations through empowerment and inspiration. He aspires to help the young generation to envision potential and successes by building a shared vision, creating mental models and fostering team learning.
PROFESSOR DATUK IR. DR. WAHID BIN OMAR




Professor, School of Civil Engineering, Universiti Teknologi Malaysia




PJN, P.Eng, FIEM, ACPE, Hon. Member AFEO




Dip. Civil Eng. (UTM), Bsc. (Civ. Eng.)(Strathclyde), MSc (Bridge Eng.)(Surrey), PhD (Struct. Eng) (Birmingham)



Wahid Omar was the 6th Vice-Chancellor of Universiti Teknologi Malaysia (UTM), a position he held since 2013 until August 2020. A Professor of Structural Engineering at the School of Civil Engineering, Wahid obtained his PhD in Structural Engineering from the University of Birmingham, his Master's degree in Bridge Engineering from the University of Surrey, and his Bachelor of Science in Civil Engineering degree from the University of Strathclyde, United Kingdom.
He was the Deputy Vice- Chancellor (Development) (2011-2013) and the Director of the Office of Asset and Development (2008-2011). In his capacity as the then Director of the Office of Asset and Development, he was entrusted with a major task to manage UTM campus development projects worth RM1 billion. All the projects has been completed successfully, with a saving of RM100 million.
During his tenure as Vice Chancellor of UTM, he was appointed as the Chairman of the Board of METEOR (2018-2020), Chairman of the Public University Vice Chancellor Committee (2019-2020). He was also chairing the Asia Technological University Network (ATU-Net), a network founded by UTM together with more than 20 Asian Technological Universities.
Currently he serves as the Board Member of UTMSPACE, Member, Ministerial Committee, Construction Industry Transformation Programme (CITP-MC), Ministry of Works, and the member of Advisory Council, UTM Azman Hashim International Business School.
Wahid is a Fellow of the Institution of Engineers Malaysia, a Registered Professional Engineer, an Honorary Member of the ASEAN Federation of Engineering Organization (AFEO) and also a certified ASEAN Chartered Professional Engineer (ACPE). Wahid has actively participated in many international conferences on higher education, and has been invited as speaker or forum's panelist in many countries such Japan, Korea, Singapore, Australia, U.K, Turkey and Indonesia.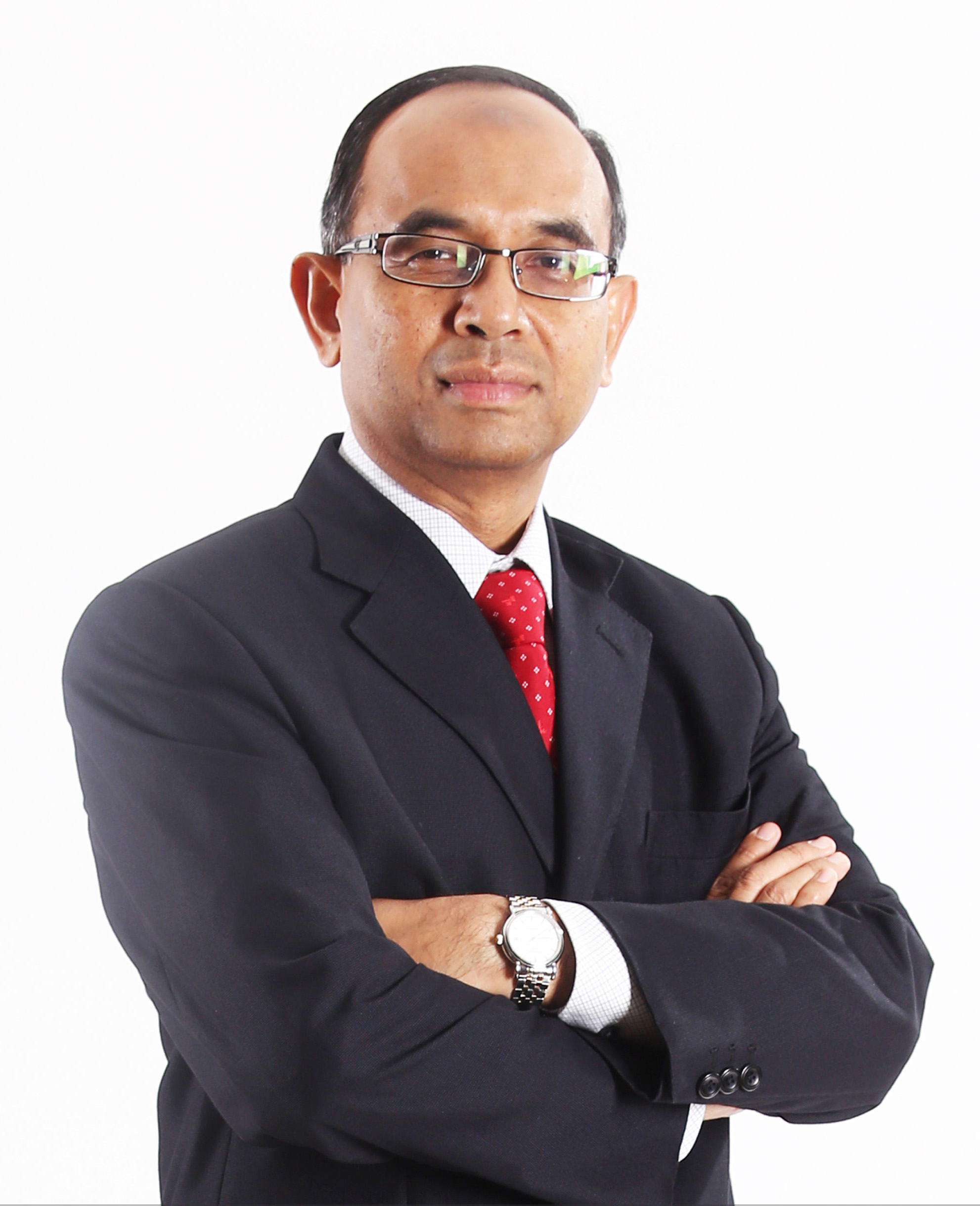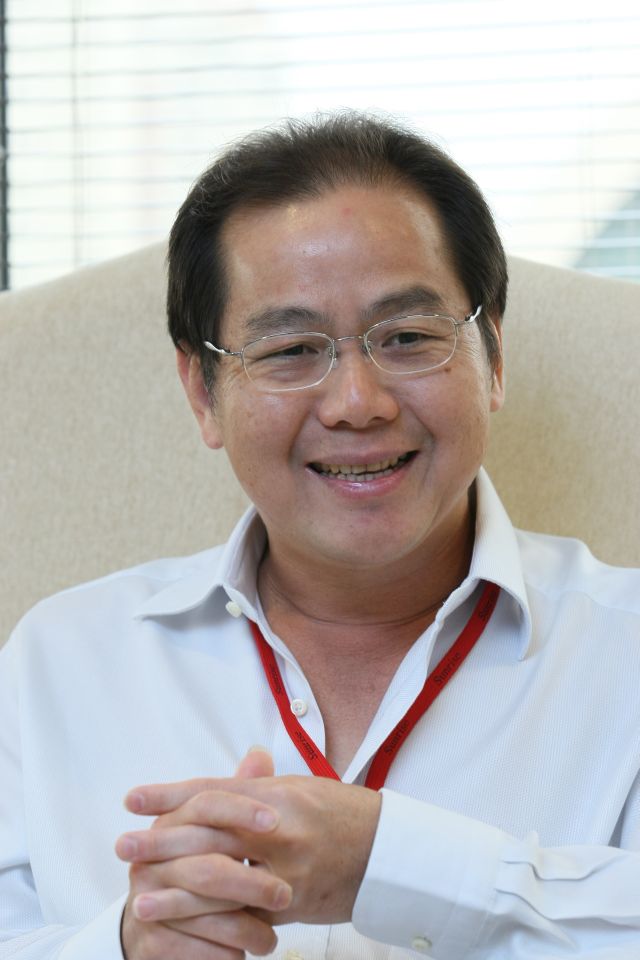 DATUK DR. TONG KOOI ONG




Executive Chairman, Avarga Limited
Datuk Dr. Tong Kooi Ong is an entrepreneur with varied business interests in different countries, from Malaysia and Singapore to Canada, USA and others.
Primarily, he sees himself as an analyst.
His business interests in Malaysia and Singapore include the media business which publishes The Edge.
Datuk Dr. Tong is the executive chairman of Avarga Limited and the non-executive chairman of 3Cnergy Limited, both listed on the Singapore Exchange. He is also a director (previously executive chairman) of Taiga Building Products Ltd, a wholesale distributor of building materials in Canada and USA, which is listed on the Toronto Stock Exchange.
 
Datuk Dr. Tong is a member of the Economic Action Council of Malaysia and is also on the board of M+S Pte Ltd, a joint venture between Khazanah Nasional Berhad and Temasek Holdings (Private) Ltd.
PROFESSOR IR. TS. DR. ZAINUDDIN BIN ABDUL MANAN



Acting Deputy Vice-Chancellor (Academics and International), Universiti Teknologi Malaysia
Zainuddin Manan is a professor of chemical engineering and the Acting Deputy Vice-Chancellor of Academics and International of UTM.  He was the founding director of UTM Process Systems Engineering Centre (PROSPECT) and the founding Dean of UTM Faculty of Chemical and Energy Engineering. He began his career as a process engineer; and has been an academic leader, educator, researcher, consultant and professional coach for over 25 years. As the Acting Deputy Vice-Chancellor (Academic and International), Prof Zain founded the UTM Synergy 4.0 transformation program.  UTM Synergy 4.0 involved the historic consolidation of 18 subdiscipline-based faculties into 7 faculties based on UTM key thrust areas; advances flexible, 4IR-ready curriculum, Future-Ready Educators (FREE) and life-ready graduates; promotes uberisation of lifelong education via digital and distance learning modes such as ODL, MOOCS, blended, remote supervision, apart from residential modes.
Zain has been the chair of the Institution of Chemical Engineers (IChemE) Global Award, Board of Judges member for ASEAN Energy Awards and a Chair of Malaysia Energy Efficiency and Conservation Act Drafting Committee.  Zain has delivered over 400 invited talks in professional courses, conferences and seminars worldwide and has coached professionals from over 500 national and multi-national companies.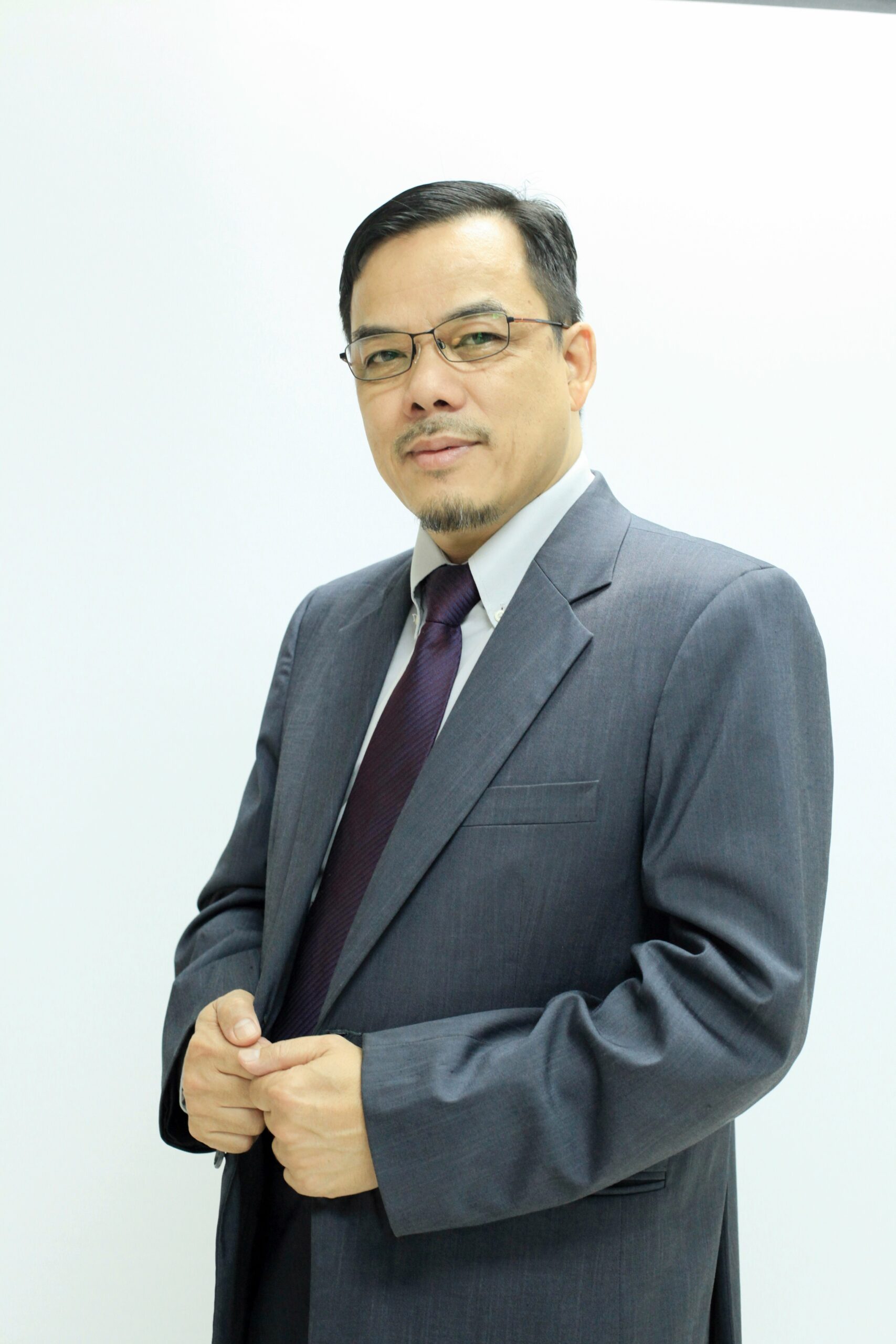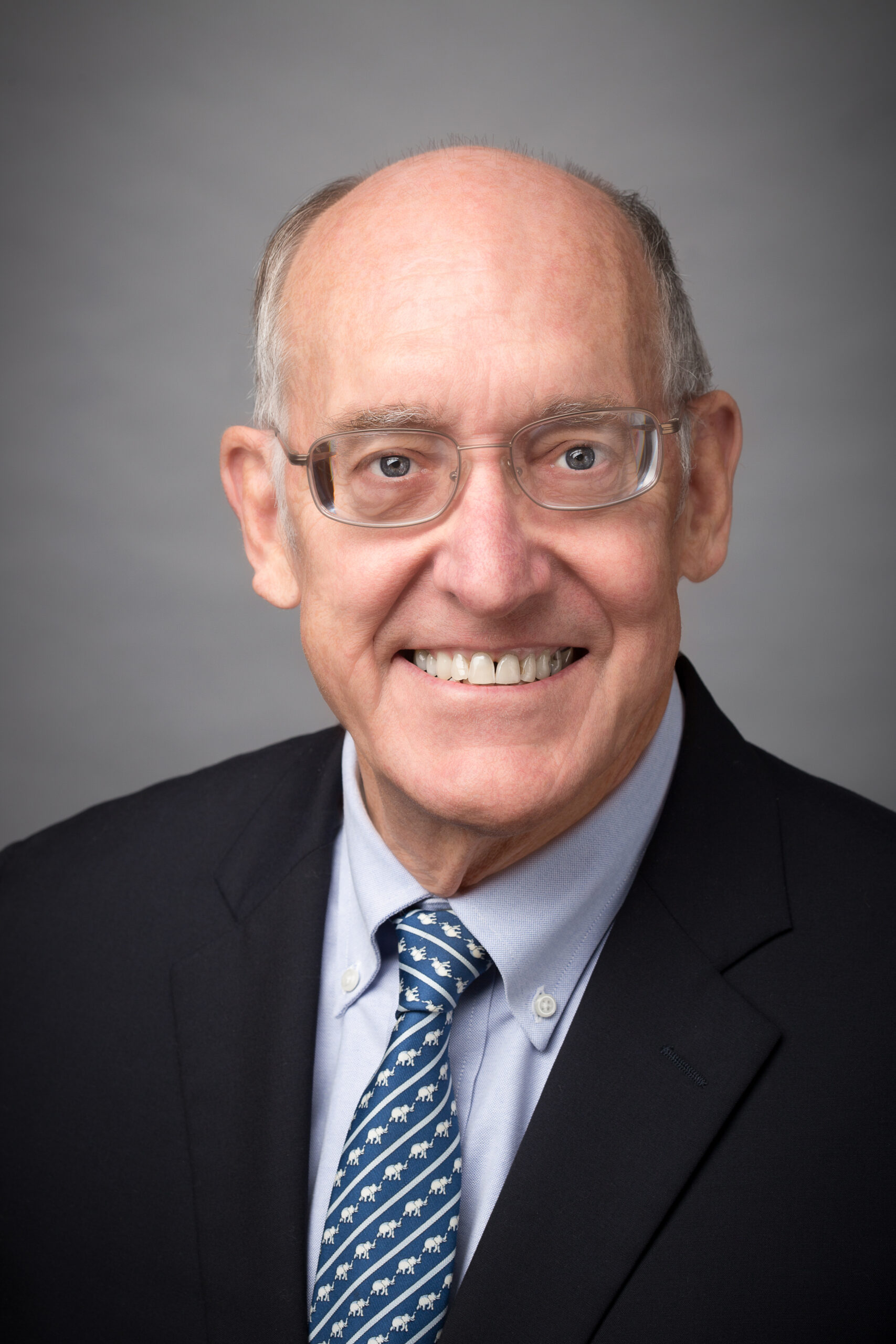 EMERITUS PROFESSOR DR. RICHARD H.K. VIETOR




Baker Foundation Professor, Harvard Business School, Harvard University
Professor Vietor is the Baker Foundation Professor of Business Management at the Harvard Graduate School of Business Administration.  He teaches courses on energy in the MBA and on international political economy in Harvard's Advanced Management Program.  He received a B.A. in economics from Union College (1967), an M.A. in history from Hofstra University (1971), and a Ph.D. in history from the University of Pittsburgh (1975).
Before coming to the Business School in 1978, Professor Vietor held faculty appointments at Virginia Polytechnic Institute and the University of Missouri at Columbia.  He is the recipient the Newcomen Award in business history and served as President of the Business History Conference in 1993-94. 
Professor Vietor's research on business and government policy has been published in numerous journals and books.   His books include Environmental Politics and the Coal Coalition (1980), Energy Policy in America Since 1945 (1984), Telecommunications in Transition (1986), Strategic Management in the Regulated Environment (1989), Contrived Competition: Regulation and Deregulation in America (1994); Business Management and the Natural Environment (1996); Globalization and Growth: Case Studies in National Economic Strategies (2004); Environmental Protection and the Social Responsibility of Firms (eds. With Bruce Hay and Robert Stavins)(2007);  and How Countries Compete (2007); The Class Moves the World (2010).
For his courses in business-government relations, energy and the environment, Professor Vietor has published more than 175 case studies on energy policy, the regulation of transportation, telecommunications and financial services; and on the national development strategies of a dozen countries. He has been a consultant to the Hudson Institute, the Energy Research and Development Administration and the government of Malaysia.  He serves on the Advisory Boards of IPADE (in Mexico), IESE (in Spain), INALDE (in Columbia), IEEM (in Uruguay), the Luigi Gerardo Napolitano Society (in Italy), the Advisory Council of the Australia China Business Council, the Azman Hashim Advisory Council and several firms.
Professor Vietor and his wife Cindy, have three adult children — Nicholas, Christopher, and Meredith.
EMERITUS PROFESSOR MIKE TAYLES


Hull University Business School, University of Hull


BA, MBA, PhD, FCMA, CGMA
Professor Mike Tayles is an Emeritus Professor of Accounting and Finance and past Director of the Centre for International Accounting and Finance at Hull University Business School, leading and coordinating a group of accounting and finance researchers. He holds an MBA and PhD from the University of Bradford and he is a Fellow of the Chartered Institute of Management Accountants (FCMA / CGMA).
His research and teaching interests are related to Contemporary Management Accounting Practices, Strategy and Intellectual Capital and he has published regularly on these topics in international journals. Professor Mike has also published research reports funded by the UK Professional Accounting Bodies and he has reported to HM Government through the National Audit Office.
He was part of the senior management team of the Business School during the successful drive for the Triple Crown Award of AACSB, EQUIS, and AMBA. Prior to his academic career he had approximately 10 years accounting experience in industry, rising to a senior level.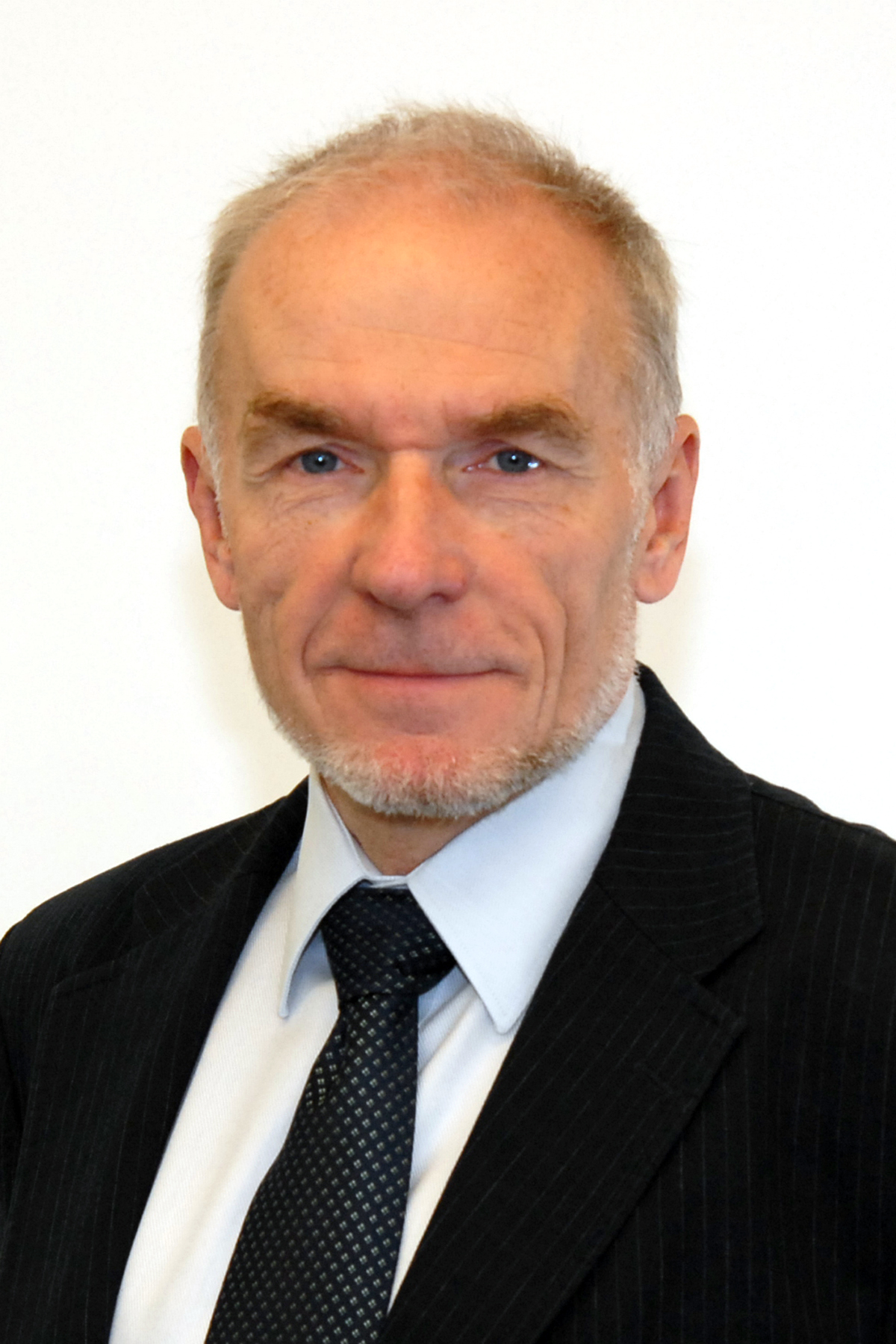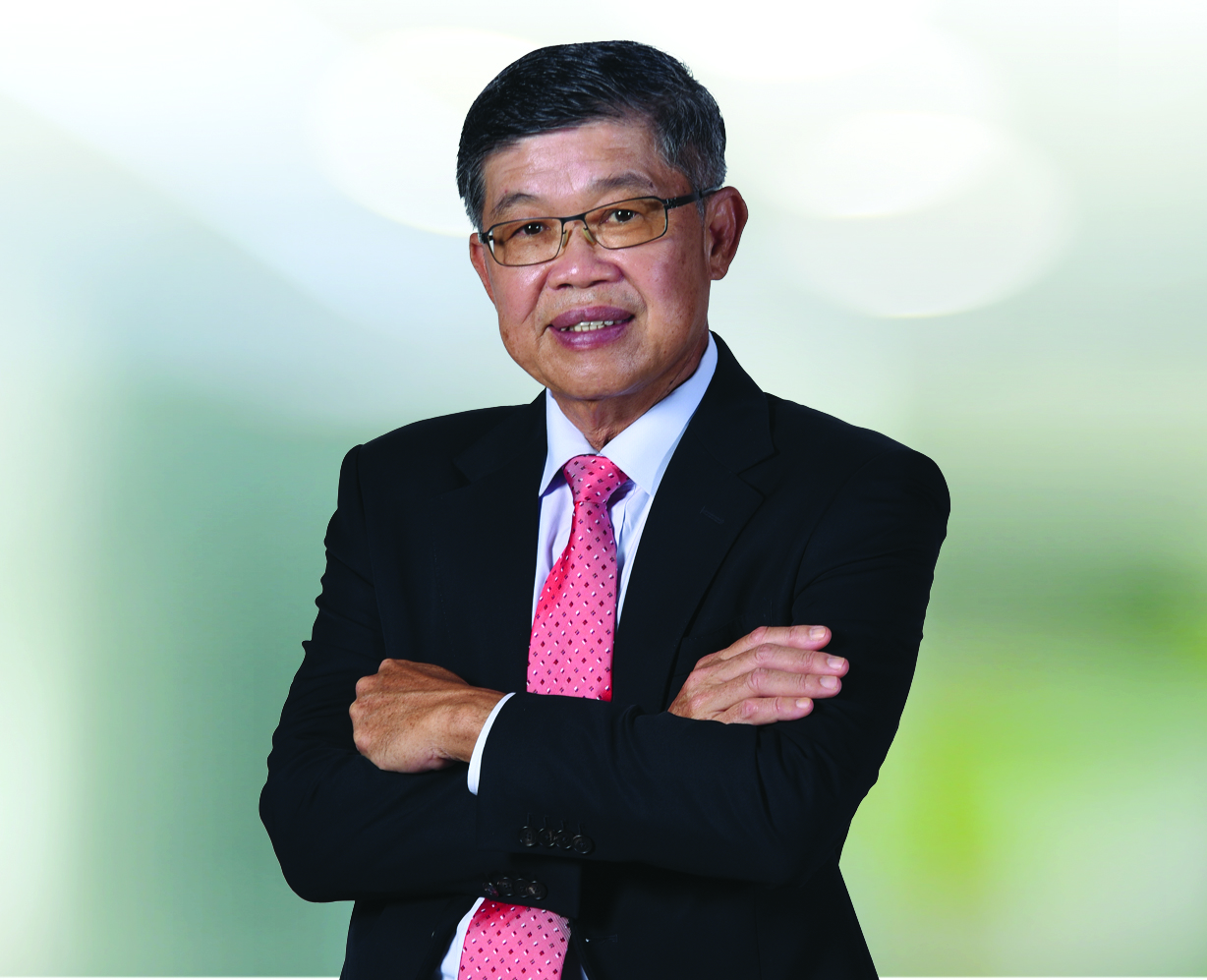 MR. GOH PENG OOI




Founder and Chairman, Silverlake Group
Goh Peng Ooi has been working on mathematical and digital sciences since 1977. In 1989, he founded the Silverlake group and today, the group is a multibillion-dollar organisation with key offices around the globe with some of its member companies listed on various stock exchanges.
The Silverlake group has a core staff force of more than 2,500 worldwide, supporting over 380 large customers who are located in over 100 countries across all continents. The group has earned many industry recognitions since its inception including Forbes' Best Under A Billion – Best of the Best (2013), The Asian Banker Vendor Satisfaction Survey Gold Award (2014), Forbes' Best Under A Billion (2015).
In recognition of his professional contributions, Goh has received numerous awards such as Ernst & Young Entrepreneur of the Year Award Malaysia – Master Technology Entrepreneur (2014); The World Chinese Economic Summit Lifetime Achievement Award (2015); ASEAN Legacy Award (2017); ASEAN Entrepreneur of the Year Award (2019).  In 2015 Forbes referred to Goh as the first tech-billionaire in Malaysia.
Personally, Goh was conferred a fellowship by the Academy of Sciences Malaysia. He also has roles as advisor, governor and member in various universities and organisations.
PROFESSOR DR. NUR NAHA ABU MANSOR


Dean, Azman Hashim International Business School UTM

Prof. Dr Nur  Naha Abu Mansor is a Dean, Leader of Social Value Research Group and Learning and Development faculty at the Azman Hashim International Business School, Universiti Teknologi Malaysia, Malaysia. Nur lectures on the DBA and MBA programme on Managing IT for Business, Organisational Change and Development, Leading Talent, CSR and Sustainability and have a keen interest in researching on business information systems, learning and development, and organisational change and development. As a Dean of Azman Hashim International Business School (AHIBS), one of her roles is overseeing the usage of RM30Million endowment contribution via Azman Hashim Foundation for the school's academic development. In 2019, she recently established the AHIBS Advisory Council with 6 prominent business leaders to drive strategic engagement on global business excellence and academia industry interaction.
The business school grew and topped the Times Higher Education Ranking to 121-150 listing making it to be the top business school amongst Malaysia Public Business Schools. She set upon to ensure that AHIBS put emphasis on boarding C-Suite level personnel on AHIBS portfolio consisting of 13 CEOs as industry advisory panels, 7 Chairman of industries across the AHIBS Advisory Council inclusive of 1 Harvard Business School Professor and 1 Hull Business School Emeritus Professor, and 8 Adjunct Professors of renowned industry captains all working together to elevate the delivery of business education. Following this, the AHIBS Advisory Council outcome strategized the establishment of Azman Hashim ASEAN Connections. She has been inspirational in driving AHIBS to conduct collaborative action research projects across  industries across the MBA programme. The action research approach has been injected with a "pitch for funding" element to drive practical business solutions on MBA projects.
Formally, Nur took up the Corporate Relationship and Social Responsibility Director role with six-years experienced leading industry and corporate social responsibility engagements and collaboration with Universiti Teknologi Malaysia. Nur has an extensive knowledge of stakeholder engagement and needs analysis for corporate social responsibility across national and international communities such as projects in Lao, Cambodia, Indonesia and the Philippines. She managed collectively RM4million research and development projects across multiple stakeholders and RM10million worth of industry collaborations during her tenure. In addition, she facilitated and successfully managed RM20million income on UTM organization wide industry linkages and CSR projects across key economic areas at the University. She has also authored and steered an impact analysis star rating framework to measure UTM industry and community projects sustainability and social return on investments (SROI) analysis.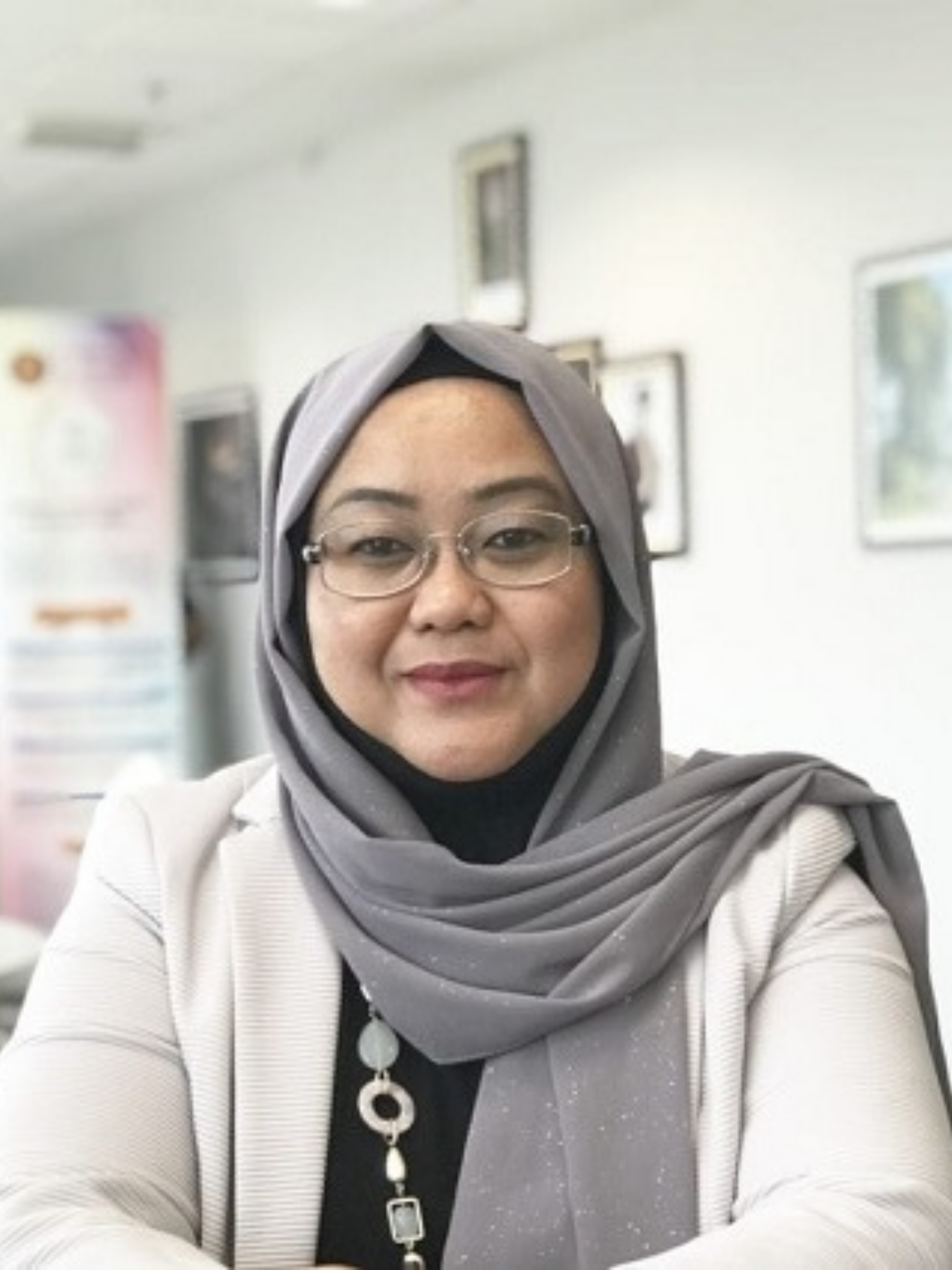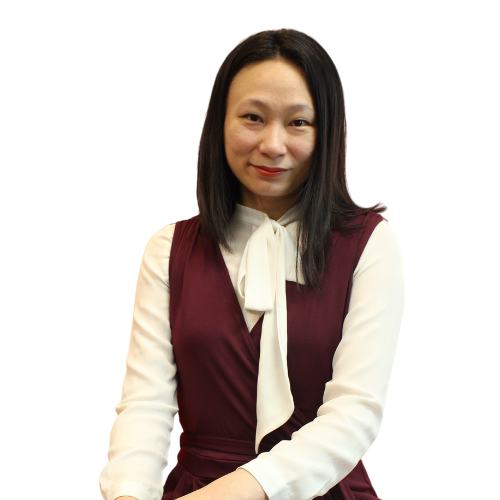 EXECUTIVE SECRETARY
Dr Teo Poh Chuin
Senior Lecturer, Azman Hashim International Business School
Contact:
Email: pohchuin@utm.my
Phone: 03-21805047