MBA – Aviation Management
Program Learning Outcome
At the end of the program, students will be able to : 
Apply theories & concepts in the decision making process in the business enviroment.

Conduct research with minimal supervision.

Generate solution to problems using scientific and critical thinking skills.

Adhere to legal, ethical & professional codes of practice.

Communicate effectively in a business context, both orally & in writing.

Demostrate the skills & principles of like long learning in their academic and career development.

Work & function effectively in a team.

Demonstrate managerial & leadership qualities in organizational context.

Identify and develop business opportunities.
Programme Structure
46 Credits
(27 Credits)
Strategic Management
Code: MBSA 1213
Pre-Requisite Course(s):
Accounting for Business Decision Making
Marketing Management
Synopsis: In this course, participants are given strategy concepts for knowledge and applications both at the organizational and the strategic business unit (SBU) levels. The development of strategic thinking permits participants to approach complex organizational scenarios and opportunities from a larger perspective, particularly in the context of globalization of businesses, and with regard to business operational strategies as they relate to the overall corporate strategies of the organization. This course also focuses on the development and implementation of marketing and implementation plans of its corporate and strategic business units according to the ever-changing global market environment. Simultaneously, this course explores effective management of corporate, business model and operational strategies towards gaining competitive advantage for business organizations.
Leading Talent in Organizations
Code: MBSA 1623
Pre-Requisite Course(s): None
Synopsis: In this dynamic and global business environment, effective leadership and outstanding human resource are the keys to organizational success. This course focuses on equipping students with the knowledge and competencies to lead, manage and develop talents in organizations. The course is built upon the foundations of leadership and human resource management disciplines. Students will learn to lead talents by understanding the behaviors of individuals, groups and organizations as a whole, and achieving talent professionalism as well as organizational effectiveness through human resource management activities.
Accounting for Business Decision Making
Code: MBSA 1413
Pre-Requisite Course(s): None
Synopsis: This course is designed to expose participants to important issues in accounting relevant to business organizations. Its main aim is to provide knowledge and develop a general understanding of how these issues are relevant and affect business operations. Participants are taught on how to interpret financial statements and understand the implications for their organizations. The course also discusses the various costing concepts and methodologies to help build awareness on the importance of cost and profit, so that participants will be cost conscious and strive for productivity and profitability as they ethically perform tasks at their workplace.
New Venture Creation
Code: MBSA 2313
Pre-Requisite Course(s):
Accounting for Business Decision Making
Marketing Management
Synopsis: Entrepreneurship education is an integral component of business education since it focuses on recognizing a business opportunity, starting a business based on the recognized opportunity and sustaining that business. As well realized, successful entrepreneurship requires more than merely luck and money. Education provides skills and tools to the process of creativity, innovativeness, risk taking and planning to ensure higher survivability. This course is designed to provide a contemporary perspective on the theory, process and practice of entrepreneurship. It also focuses on important aspects of the business start-up process with a business model canvas as the grand outcome. The development processes are applicable to both small business and corporate environments.
Business Research
Code: MBSA 1713
Pre-Requisite Course(s): None
Synopsis: Understanding of organizational issues requires managers to know the methodologies to acquire relevant information (data) accurately. The course is delivered as a series of modules by a team of lecturers. It addresses knowledge needed to conduct the following projects: 1) scientific research, 2) case writing research, 3) business plan, and 4) consultancy project. Students are expected to produce any of the following outputs: 1) mini research report, 2) caselet and teaching note, 3) business plan, or 4) consultancy report. Presentation of these outputs shall be presented and evaluated by at least two examiners nominated by IBS. The outputs of the course will be carried through shall students opt for Business Research Project course (MBSA 2923).
Strategic Innovative Marketing
Code:
Pre-Requisite Course(s): None
Synopsis: .
Managerial Economics & Policy Analysis
Code:
Pre-Requisite Course(s): None
Synopsis: .
Strategic Financial Management
Code:
Pre-Requisite Course(s): None
Synopsis: .
Business Information System
Code:
Pre-Requisite Course(s): None
Synopsis: .
(9 Credits)
Airline Operations (compulsary)
Code: MBSA 2153
Pre-Requisite Course(s): None
Synopsis: This course is designed to provide students with an overview to airline operations; this includes all operational aspects of staffing and running an airline. Students will learn the fundamentals of airline operational strategy. The course examines the various types of airline route structures, in particular huband- spoke and point-to-point. Based on airline network strategy fleet planning is also investigated. The airline as a product will be explored including product design and distribution. The importance of fuel on airline operations will be evaluated in terms of its economic impact, and special consideration will be given to fuel conservation. All of these aspects will then be encapsulated in the context of air fare structure and yield management and their importance for airline operations.
Airport Operations (compulsary)
Code: MBSA 2143
Pre-Requisite Course(s): None
Synopsis: This course is designed to provide students with an understanding of the practical knowledge to manage key airport operations with high efficiency and safety. Understand and meet the operational requirements of main stakeholders: airlines, authorities, ground service providers, passengers, and freight forwarders.
Human Factors in Aviation Safety and Maintenance
Code: MBSA 2683
Pre-Requisite Course(s): None
Synopsis: The majority of aviation accidents and incidents have roots in human factors. With that realization, comes the revelation that quality human factors training is effective in improving aviation safety and maintenance. This course provides human factors knowledge and practical tools that can be applied to improve safety and maintenance in the organisations. Emphasis is placed on identifying the causes of human error, predicting how human error can affect performance, applying counter measures to reduce or eliminate its effects, specific issues such as fatigue management, deviations for approved procedure and situation awareness.
Aviation Safety Management System
Code: MBSA 2293
Pre-Requisite Course(s): None
Synopsis: This course provides the essential skills to manage the aviation safety system as well as the principles and practices needed to manage the problems associated with aircraft maintenance operations. Aviation system management is important to ensure that all safety risks in the organisations have been identified, assessed and satisfactorily mitigated. It is the function which exists to assist managers in better discharging their responsibilities for operational system design and implementation through either the prediction of system's deficiencies before errors occur or the identification and correction of system's deficiencies by professional analysis of safety occurrences.
Aviation Crisis Management
Code: MBSA 2283
Pre-Requisite Course(s): None
Synopsis: This course is designed for individuals who are involved in either preparing for an accident or responding to one as a representative of their organisation. It is based on the premise that accidents are relatively rare events and organisations may have little experience in dealing with them. While the situation is usually complex, challenging, and stressful, the impact on individuals or an organisation can be reduced by preparation and developing an effective response plan. The course presents the principles of Human Factors, Management, Investigation and Analysis. It is realized that very few people will investigate a major accident but all supervisors will investigate incidents and make recommendations. It will provide you with the why incidents occur. It will explain how incidents are discovered, investigated, and reported in writing. Finally, the student will learn the techniques of data collection and analysis
in collaboration with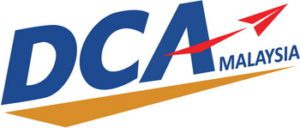 3 credits.
Organization Behavior and Development
Business Ethics, Responsibility and Sustainability
Code: MBSA 1533
Pre-Requisite Course(s): None
Synopsis:
Business plays a significant role in societal and environmental well-being. Private and public organizations are no longer responsible to shareholders and those inside the organizations, but to external parties including consumers, politicians, regulators, communities and ordinary citizens. To fulfill the conflicting needs of these stakeholders, business leaders and managers often encounter complex situations which require them to make difficult decisions whereby the lines between right and wrong are blurry. This course aims to provide students the fundamental knowledge about the role of organizations in a society and to develop their skills to sustainably manage organizations that integrate legal, ethical, economic, environmental, and social dimensions into their decision-making. The course intends to develop responsible managers who have high integrity, professionalism and interpersonal skills. The course will also teach strategies on how managers can promote responsible conducts in their companies. The course objectives will be achieved through various teaching and learning methods specifically through critical examination of case studies involving ethical issues and dilemmas on complex and controversial business problems. This course is integrative in nature built upon the understanding and reflection of the main disciplines covered in the core courses in the MBA program.
Admission Requirements
The Minimum entry requirement to the MBA program are as follows:
An honours degree from UTM or other recognized universities or an equivalent academic qualification from an overseas establishment approved by the University Senate.

Certain professional qualifications will also be considered.

At least two years post-qualification working experience.
Minimum English requirement (For International Candidates Only)
ELTS ≥ Band 6.0 / TOEFL ≥ 550 
OR
IELTS = Band 5.5 525 ≤ TOEFL < 550
Must attend English Course Certificate (equivalent to 120 hours of intermediate English)
Admission Through APEL (Malaysian Candidates Only)
Admission through APEL (for Malaysian candidates only)

 More than 30 years of age in the year of application; and

 STPM / Recognized Diploma / A-Levels / Equivalent; and

Relevant work experience / prior experiential learning; and

 Pass the APEL Assessment

(Aptitude Test, Portfolio & Interview)
Application Procedure
Application must be made online at

admission.utm.my

The following documents must be uploaded into the online application portal:

• Certified copy of Bachelor Degree

• Certified copy of Diploma (if any)

• Certified copy of Academic Transcript(s)

• Certified copy of English Certified of IELTS/TOEFL with band score of 6.0/550 (for international candidates only)

• Passport-sized Photograph

• Copy of Passport (for international applicants)

• Two Referee Letter (Not compulsory)

• Financial Guarantee / Bank Account Statement (for self-sponsored candidate)

• Two copies of Scholarship Letter (If any)

• Proof of processing fee being paid
3.Only completed application will be processed
STUDENT'S EXPERIENCE
"From the very first day I came to UTM IBS, I was impressed by the professors. Apart from all the high standard facilities and learning opportunities, all the lecturers of UTM IBS are truly concerned about each student's success."
   For more information about the admission process,
   Contact:
| | |
| --- | --- |
| Name :  | Norharyani binti Hamid |
| Email :   | norharyani.kl@utm.my |
| Ext No. :   | 03-2180 5032 |
   To know more about the programme ,
   Contact:
| | |
| --- | --- |
| Name : | Dr. Nazimah binti Hussin |
| Email : | nazimah.kl@utm.my |
| Ext No. : | 03- 2180 5076 |