On the morning of 21st February, a convoy of DHL Express trucks made a beeline for the Kuala Lumpur International Airport. For the men and women at the wheel, the trip to Sepang is routine. The day's cargo, however, was anything but.
There was a palpable air of anticipation and excitement as the typical gaggle of ground crew were joined by a sizeable crowd. Health Minister Datuk Seri Dr Adham Baba; Health Director-General Tan Sri Dr Noor Hisham Abdullah; Science, Technology and Innovation Minister Khairy Jamaluddin Abu Bakar; and Transport Minister Datuk Seri Dr Wee Ka Siong were among the onlookers awaiting the arrival of flight MHA330-300 from Changi.
As the plane landed on the tarmac, cameras and phones captured a moment that would go down in history. Tucked away in the belly of the aircraft were 312,390 doses of the Pfizer-BioNTech vaccine, the first batch in the country.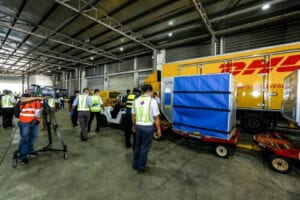 The pioneering shipment marked a significant milestone in Malaysia's bid to contain and eliminate the pandemic. Up till then, more than 41,000 active cases were being treated at hospitals and quarantine centres, as the number of daily cases rose to the thousands after hovering below a hundred only a few months prior. The unassuming small vials of clear liquid therefore represented hope for a positive crossroads in the health crisis.
From concept and research to clinical use, it had been a long and arduous journey for the vaccines to get here. While the successful production of a panacea should certainly be lauded, the work is not done yet.
Transporting the serums is not simply a matter of bringing them from point A to point B. One of the key challenges faced is the stringent temperature conditions required. The shots were delivered in specially designed thermal packaging customised by the manufacturer. Each box was packed with dry ice to regulate the cool air within, enabling its use in locations that lack the physical infrastructure to otherwise maintain it. Temperature trackers equipped with sophisticated GPS technology are also inserted alongside to provide full visibility throughout the delivery.
This must be supported by a highly coordinated approach comprising trained personnel and a certified set-up. Intimate knowledge of the most minute detail is necessary, including packaging, storage, air and land routing, timing, carrier selection, and handling.
These processes come familiar to DHL Express. The past two decades have seen the company offer specialised solutions for the pharmaceutical and clinical research industries. More than 9,000 life science and healthcare specialists operate across a dedicated global network so that temperature- sensitive biological products and patient-specific treatments safely reach the right hands, exactly when they are needed.
The shipment from Pfizer's manufacturing facility in Puurs, Belgium, put this expertise through its paces. It was an endeavour six months in the making, involving collaboration between numerous cross-functional teams and multiple rounds of top-level consultation with diverse stakeholders. Employees were immersed in a series of live simulations and stress tests covering every possible permutation of obstacles to ensure the best outcomes. From dense urban populations to the rural outskirts, staff were prepared in terms of transit, customs clearance, and security.
During the onset of COVID-19, the importance of medical products, such as personal protective equipment (PPE), became clear. It also became painfully clear that disruptions in the supply chain can cause major problems in providing frontline workers with the equipment they need. Although supplies of PPE are flowing better now, the work to improve the medical-products supply chain is by no means finished.
Various vaccines are in development and distribution, but their ability to end this pandemic depends on an effective supply chain that can connect diverse production locations to communities. As an international logistics player, highly experienced and specialised in getting mission-critical supplies to the right places when they are needed most, DHL Express had looked to shape this conversation even before vaccines dominated public consciousness.
Delivering pandemic resilience
Lessons learned since the start of the COVID-19 crisis have demonstrated that sufficient planning and effective cooperation with supply chain partners can be important success factors for governments looking to secure critical medical supplies during health emergencies.
The height of the first wave of COVID-19 infections revealed several logistics-related challenges in two links of the supply chain—inbound logistics and distribution. Particularly as related to personal protective equipment (PPE), product-quality issues, constrained transportation capacity, complex customs processes and regulations increasing the risk of delays, warehousing issues, and limited transparency regarding stock levels all posed significant problems. By partnering with a suitable logistics service provider, governments can alleviate these hurdles.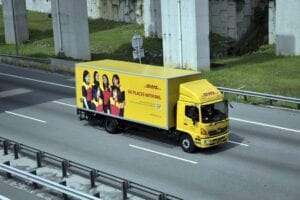 At the tail-end of 2020, there were some 250 vaccine candidates in varying stages of development. With vaccines historically developed over a timeline of five to 20 years, the speed is unprecedented.
It was surmised that rigorous temperature requirements (up to -80°C) were likely to be imposed for certain vaccines to ensure efficacy during transportation and warehousing. This poses logistics difficulties to the existing medical supply chain that conventionally distributes vaccines at between 2 and 8°C.
The scope of the task is immense: to provide coverage over the next two years, up to 200,000 pallet shippers, 15 million cooling boxes, and 15,000 flights will become integral to deliver more than 10 billion doses worldwide—including in regions of low infrastructure where three billion people live.
The 1918 influenza, SARS, MERS, COVID-19—none of these crises was the first and none will be the last, suggesting the question is not if but when the next pandemic will inevitably happen. For future effective response, governments need to start putting strategies and structures in place today, rather than relying on reactive, ad hoc measures. In partnership with McKinsey & Company, DHL Express identified a framework with cooperation between both the public and private sectors.
Emergency response plan: While not all activities can be pre-planned, a strategic response plan, established in advance, can determine which activities along the entire supply chain should be ad hoc (e.g. gathering real-time demand data) and which should be pre-planned (e.g. setting up decision-making and governance entities).
Partnership network: Public-private partnerships proved to be critical in addressing medical supply shortages earlier in 2020, and will remain an important part of crisis response going forward. Government-to-government partnerships will also be important, since many health emergencies disregard national borders.
Physical logistics infrastructure: A strong infrastructure, including a pre-established network of warehouses and transportation capabilities, can help ensure a sufficient stock of critical supplies.
IT-enabled supply chain transparency: Real-time visibility along the supply chain will be key in meeting the demands of a large-scale health emergency. IT tools can provide an up-to-the-minute accounting of inventory and provide important predictive information regarding both future demand and shipment routing.
Organisation and resources: A response unit also needs to be in a position to make these critical activities happen. Positioning it high in the government will give it the authority and credibility it needs to act effectively. The unit should also be agile and relatively unconstrained with a clear mandate and an effective communication strategy.
This commitment to the global COVID-19 effort is testament to DHL Express' mission of "Connecting People, Improving Lives". This applies to both the organisation's business operations as a logistics company, as well as in its social engagement and responsibility. At the Group level, there has long been a well-established foundation in place for its workforce to embody the guiding principle in an impactful way.
Responsibility as part of corporate DNA
Internal surveys have shown a measurable correlation between participating in corporate citizenship activities and motivation on the job. Nearly 80 percent of employees feel that the company encourages them to act in a way that is socially and environmentally responsible.
Assorted instruments are used to promote volunteering and showing them how they can get involved in different initiatives or join forces with like-minded colleagues to get a project off the ground themselves. In doing so, it is hoped that they can act as role models and ambassadors for civil awareness and action. Three themes form the cornerstones of this mandate.
GoGreen: As a logistics provider, DHL is always on the move. This includes going to addresses far away as well as in the local area. Additionally, the company is heading towards an even more important destination: by 2050 we want to have reduced our CO2 emissions from our logistical activities around the globe to zero.
GoHelp: The United Nations and other organisations have relied on the DHL network to offer aid in instances of natural disasters or humanitarian crises. With our logistics expertise and support, relief operations are given an extra boost.
GoTeach: The best way to build a good future is by increasing opportunities for young people. DHL participates in various teaching programmes across the world. Through the Teach For All network, we try to give every child access to education, wherever they are.
The annual Global Volunteer Day has been a major component and driver of employee volunteer work since 2008, calling on staff to get involved year-round in projects that serve local needs. An online platform allows them to share volunteering experiences, recruit others to join them, and report the results of their activities.
Through the Living Responsibility Fund, DHL has also been providing financial support to approximately 100 outstanding projects every year since 2011. The goal is to support employees who demonstrate lasting commitment to social or environmental causes and inspire their team members to do the same. A cross-divisional jury selects the most eligible projects, which can then receive support of up to €4,000. In order to qualify for financial support, at least two Group employees must volunteer a total of more than 50 hours to a charitable organisation over the course of one year.
In 2019, these steps cumulatively resulted in 114,000 employees volunteering 230,000 hours in 3,100 projects while financially supporting 120 employee projects from 44 countries.
Looking ahead
The pick-up at KLIA was not the sole item in the agenda. A remaining consignment travelled across the Causeway from Singapore to Johor later that afternoon, while another 182,250 were scheduled for Wednesday that same week. All were taken to designated facilities before door-to-door distribution to 16 confidential locations nationwide. As the pandemic continues, more will come in to cater to the medical demands of citizens eager to return to normalcy.
Whatever lies ahead, members of the Big Yellow Machine insist on being part of the solution while supporting communities and bolstering trade. In these uncertain times, the lines between functions have blurred. Everyone is on the front line, and everyone is essential.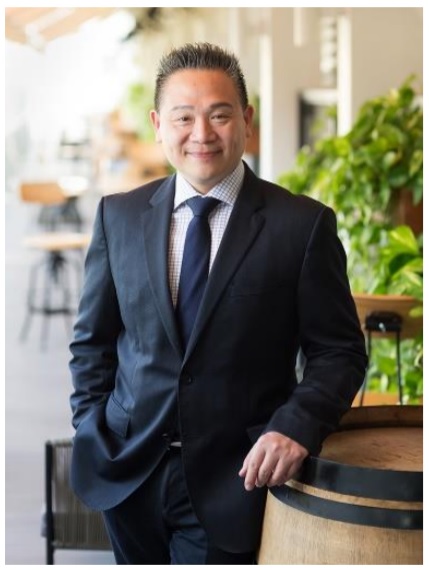 About the author
Mr Julian Neo is AHIBS ADJUNCT Professor. He is the Managing Director of DHL Express, Malaysia and Brunei.