Adolescence is defined as the transitional phase of growth and development between childhood and adulthood. The World Health Organization (WHO) defines an adolescent as any person between the age of 10 and 19 years old. There are many challenges of adolescence which includes mental health problems due to physical, emotional and social changes, including exposures to poverties, abuses, or violence. Stress, anxieties and depression necessitate to be eluded in order for the adolescence to grow contentedly. Therefore, protecting adolescents from adversity, promoting socio-emotional learning and psychological well-being, and ensuring affluent access to mental health care are important during adolescence period.
WHO statistical reports estimated that 1 in 7 (14%) 10–19-year-olds encounter mental health conditions, yet these remain largely unrecognized and untreated. 424,000 Malaysian children encounter mental health problems and 50% of all mental disorders in Malaysia begin by the age of 14 (National Health and Morbidity Survey, 2019). The contributing factors of mental health problems among the adolescence include exposure to life adversity (poor quality of their home life), pressure to adapt with peers and exploration of individual personality. Other important elements recognized as risks to mental health include violence (especially sexual violence and bullying), harsh parenting and socioeconomic problems.
What is mental health?
Mental health incorporates emotional, psychological and social well-being of an individual which influences their cognition, perception and behaviours. The main symptoms that may develop among those experiencing mental health conditions are stress, anxiety, and depression. Stress is a feeling that resembles physical or emotional tension. It is the body's response to external challenges or demands and each individual stress response could be a result of any stressor, event, situation, or thought that makes the feeling of frustration, angry, or even nervous.
Anxiety is a stress that prolongs even after the stressor is gone. It is a feeling of uneasiness, fearful or feeling worried, or in other words, feeling as if we are under the threats even though there is no real danger around. Depression is a mood disorder with the experience of persistent sadness, sudden loss of interest or pleasure in doing the things we once loved, and even change in appetite or sleep patterns. Depression can prolong for an extended period of time and affect individual ability to function even when it comes to everyday tasks.
The Depression Anxiety Stress scale (DASS) is an instrument that is widely used to assess the mental health status. The DASS assesses stress, anxiety and depression of an individual by using 42 self-reported items that covers the full range of core symptoms of these three affective states. A total of 30 teenagers were assessed on their mental health status using the DASS scale during a CSR event held on 26 November 2022. The assessment revealed that 23% were severely stress, 40% were severely anxious and 53% were severely depressed. Based on the findings, it is recommended that those with severe stress, anxious and depress to acquire a special consultation with a counsellor or professional immediately. Family involvement is essential to deliberate on the teenager's mental health status. The organization may consider to conduct constructive programs of mental health periodically to ensure that the mental healthiness of teenagers is maintained at a satisfactory level.
Quick Facts
There is at least 1 suicide case in every 40 seconds involving people as early as 14years old (UN Report 14 th May 2020).
There are approximately 1 billion people all around the word suffering from stress and mental illness post pandemic COVID19 (UN
Report 17 th June 2022)
At least one in every three-person aged 16 y/o and above in Malaysia are suffering from mental illness
(NHSMS2015)
About the authors: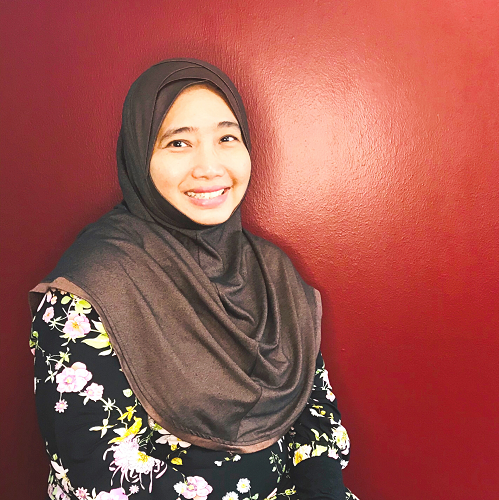 Associate Professor Dr Zarina Abdul Salam is currently a chartered accountant, registered with Malaysian Institute of Accountant and holds a PhD in Accounting from Cardiff University. She is interested to do research on financial reporting quality, corporate governance, auditing, corporate issues, disclosures and performance. For more information about her research and publication, visit https://business.utm.my/zas_intro/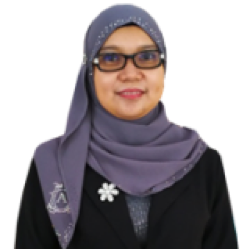 Puan Zaliza Mohamed was the alumni of KPJUC graduated from her Diploma in Nursing in 1999. She was also graduated from University of South Australia (UniSA), Adelaide Australia for her Bachelor Degree in Nursing, Professional Certificate in Nursing Education and Certificate in Critical Care Nursing. She has 20 years of experience in the clinical areas and Nursing Education and is currently the Principal of KPJIC Johor Bahru Branch.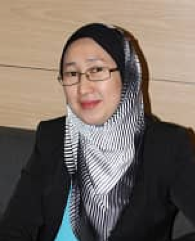 Puan Marzita Primus is currently working as a Senior Manager in one of the best F&B industries that focus in training,learning and development. She utilized her working experiences by taking APEL A to proceed with her current MBA. She was involved in developing National Occupational Skills Standard (NOSS) for Malaysian Skills Diploma (DKM) and Malaysia Skills Advanced Diploma (DLKM) in Quick Service Restaurant Industry.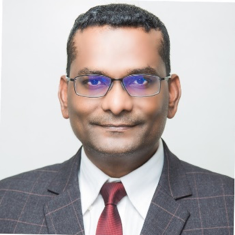 Ts. Suresh graduated with Master of Engineering from UTM and currently working as a project management in energy industry. He also obtained professional qualification in project management (PMP) and Risk Management (PMI-RMP) from Project Management Institute of US and Professional Technologist registered with Malaysia Board Of Technologist (MBOT). He has strong passion in both project management and business strategic development.