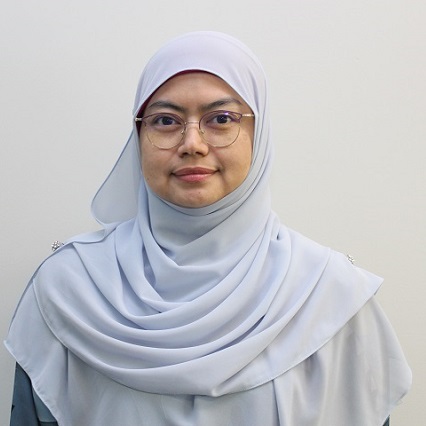 Contact:
Email    :  hidayati@utm.my
Phone   : 
Nor Hidayati
Dr. Nor Hidayati Zakaria is a senior lecturer at Azman Hashim International Business School (AHIBS), UTM Kuala Lumpur. She started her career at Faculty of Computing, UTM Johor Bahru as a tutor in 2000 soon after she received her bachelor's degree in Information Technology from UKM. She then furthered her studies for MSc in Computer Science at UTM. In 2011, she was awarded her PhD in the field of Information Systems from Queensland University of Technology (QUT), Australia. In the mid of 2018, she joined AHIBS.
She has been active for many years in the field of Information Systems research, an area in which she has been supported by numerous research grants. She has authored a number of publications in indexed and top quartile journals, A-ranked conferences in Information Systems and other reputable conference proceedings, and book chapters.
Back to all staff
Research Interest
Information Systems (Knowledge Management, Disaster Management, Enterprise Systems, Open Data)