In AHIBS, we emphasise the importance of teaming up with the industry in various kinds of collaborative projects, non-limited to research and development, but also highly focusing on commercialisation activities, particularly in new venture development, business growth strategies, corporate strategy, entrepreneurial leadership, etc. The need for teaming up with the various industries both locally and abroad has never been critical in this era of the Fourth Industrial Revolution, Industry 4.0. As such, AHIBS spearheads the move for collaborative engagements with the industry to contribute, apart from learning, hand in hand, with the players in the global and local markets. We are proud to be part of this exciting network, linking the academia-industry via events, joint ventures, research, and significant projects all over the world.
The Industry Network Department of AHIBS was established in April 2017 to bridge the industry-academia gap, and to provide significant platforms for students, staffs, and the industry to work together towards building and sustaining better nations worldwide.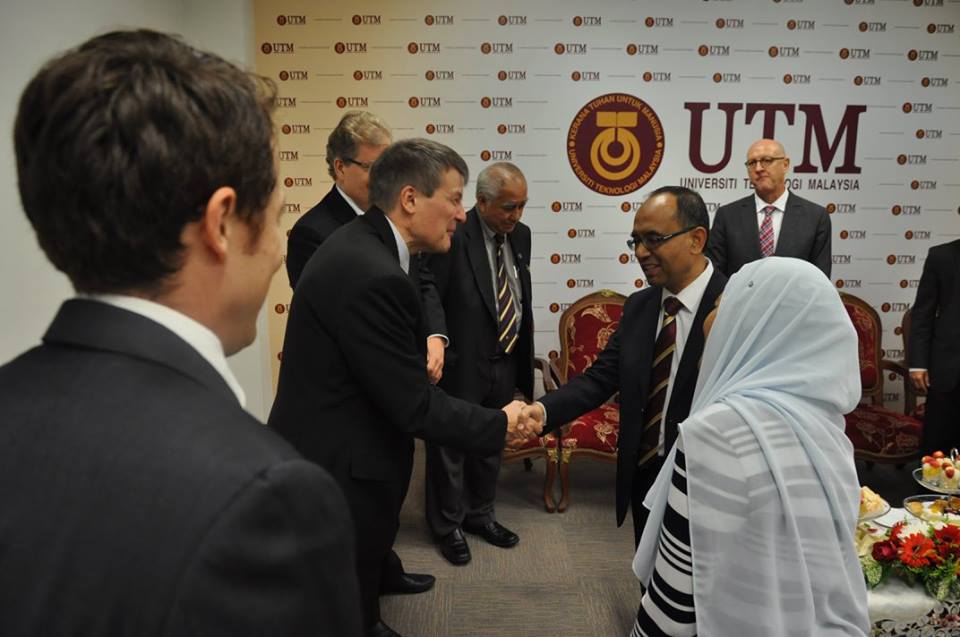 EXTERNAL ENGAGEMENT ACTIVITIES
Prof Dean Nur Naha visited the Embassy of Gambia in Kuala Lumpur last Friday. The Dean was accompanied by Dr Harcharanjit Singh and our DBA student, Morro Krubally The meeting with the Gambia Ambassador, Her Excellency Madam Ramzia Diab Ghanim discussed some potential...
read more
Contact :
Join us to create more excitement! Success works best when shared.
Dr. Rossilah Jamil
Assistant Dean
Azman Hashim International Business School, UTM Kuala Lumpur
rossilah@ibs.utm.my