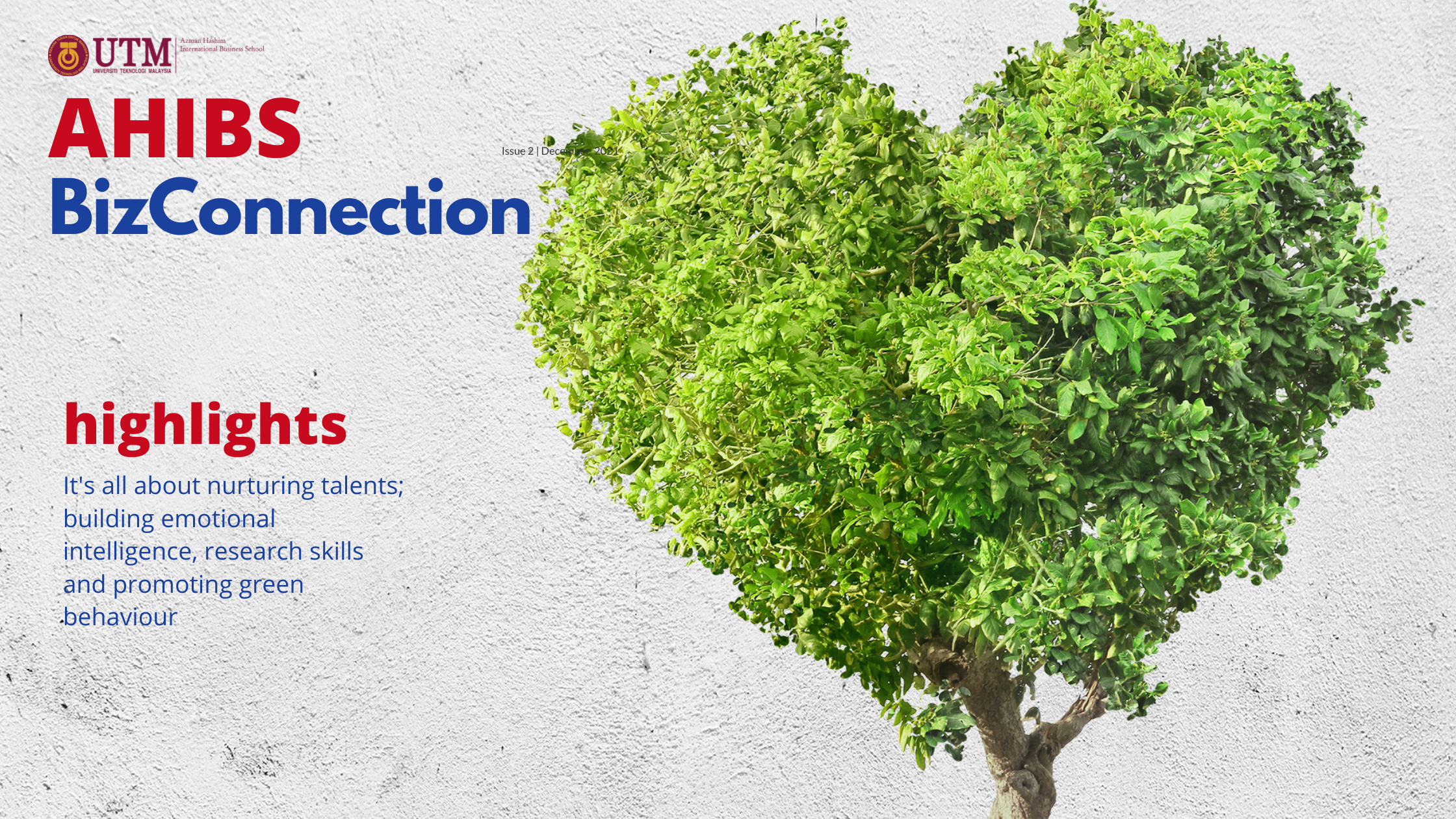 SECOND ISSUE
DECEMBER 2021
Holistic human being is someone who understands that their daily habits are the largest contribution to their lifespan and well being. Apart from improving ones emotional intelligence and knowledge, improving green behaviour also could helps with the world sustainability. That's the overall focus of this edition.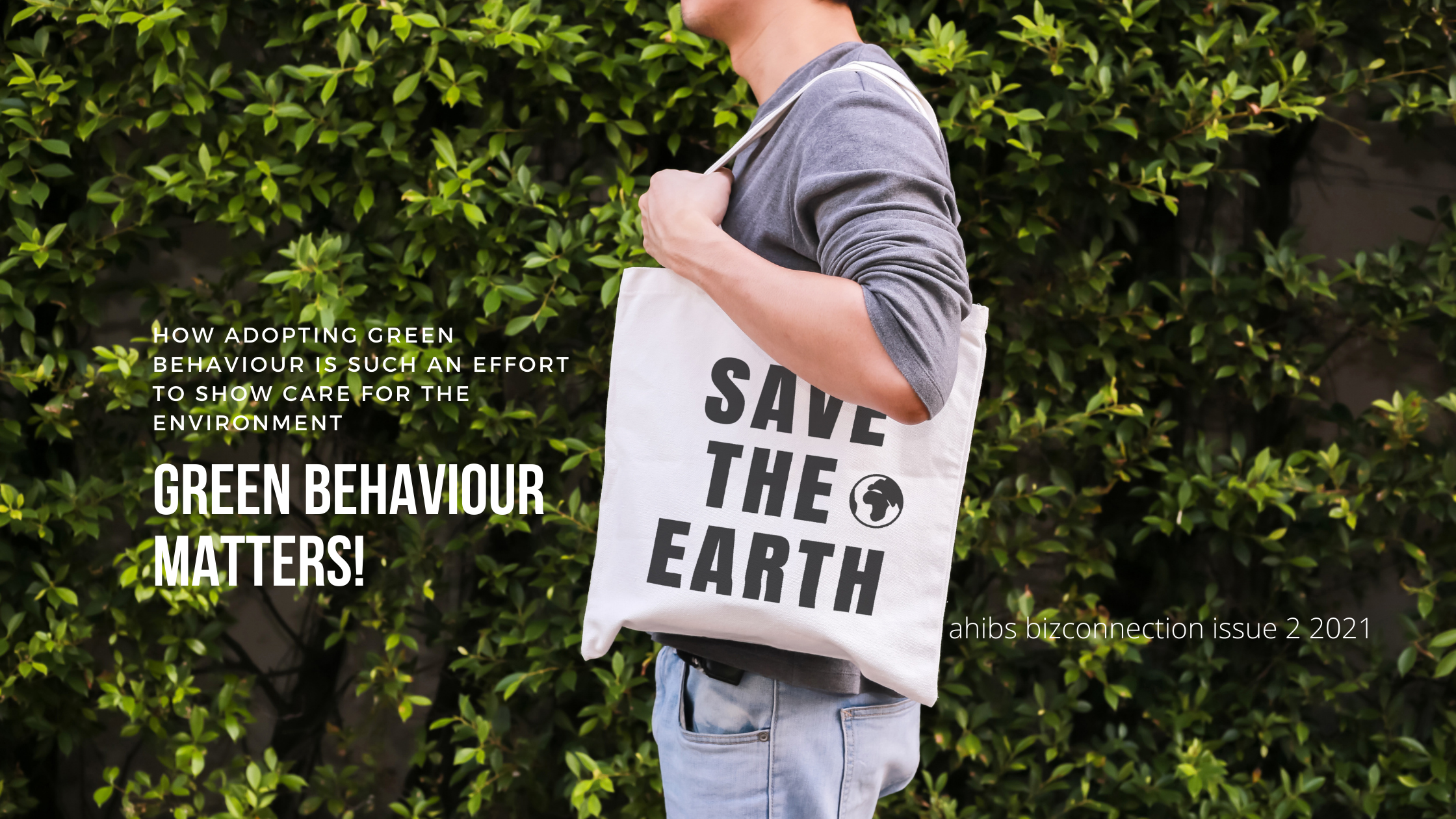 Environmental pollution, aggressive expansion of industries, depleting rate of the natural resources are only the tip of the iceberg that affect human life overall which made us worried about the quality of life and well-being of the future generation. READ MORE..
EMOTIONAL INTELLIGENCE
In the second Issue of BizConnection, Dr Nomahaza talks about emotional intelligence; how it works and its importance. Fascinating facts about emotions you should know – recognizing what emotion we are feeling, evaluating its purpose relative to our circumstances, and deciding whether to recreate it is what emotional intelligence is all about. Understanding how emotions work, it empowers you to navigate them more effectively. 
OVERCONSUMPTION
Dr Farzana and Dr Maizaitul discuss a topic on overconsumption and its effect on individual and environment. Overconsumption can have detrimental effects on the individual consumer, the society and the environment. It leads to overproduction which creates high level of pollution, worsens climate breakdown and toxic gases that contribute to global warming. Not only this, as we continue to produce and consume more than we need, the gap between the haves and the have-nots grows larger….
SECURING INDUSTRY GRANTS
The Do's and Dont's on how to secure industry grants for beginners by Dr Sabrinah Adam