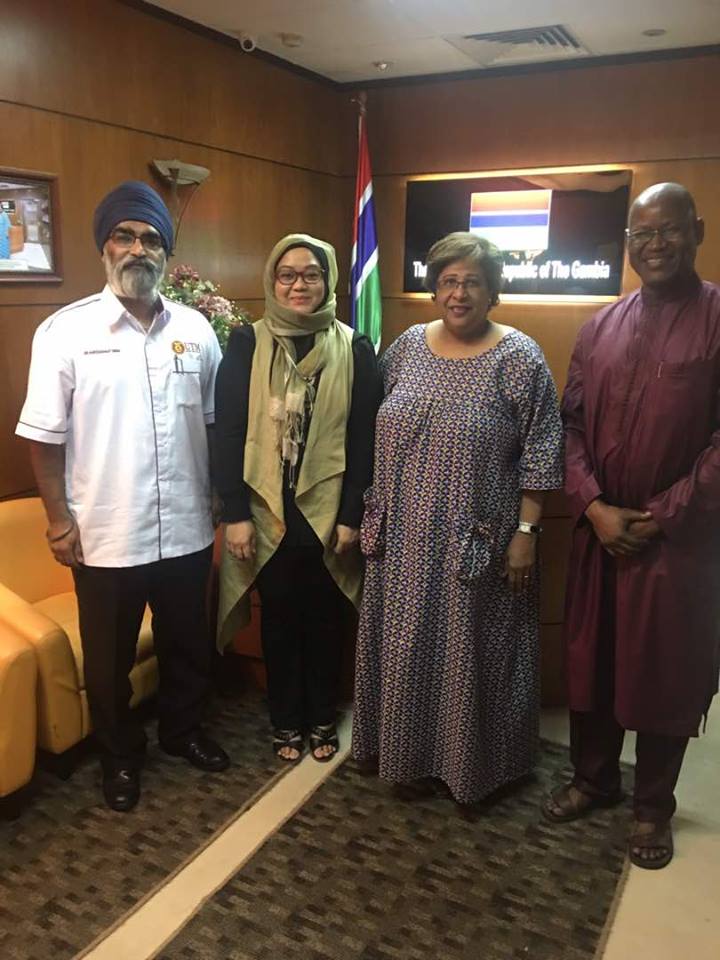 Prof. Dean Nur Naha visited the Embassy of Gambia in Kuala Lumpur last Friday. The Dean was accompanied by Dr. Harcharanjit Singh and our DBA student, Morro Krubally
The meeting with the Gambia Ambassador, Her Excellency Madam Ramzia Diab Ghanim discussed some potential collaborations in the future which include students mobility programmes with the University of the Gambia (UTG), strengthening the MBA Healthcare Management Concentration programme and co-organising conference on Gambia Global Sustainable Business, Technology, and Management.
And Her Excellency is scheduled to share her expertise in Aviation in the AHIBS Ambassador Lecture Series, end of September. Mark your calendar!
To know more about our industry and global engagement, please visit our website, https://business.utm.my/industry-engagement/ or contact Dr. Rossilah Jamil, rossilah@ibs.utm.my