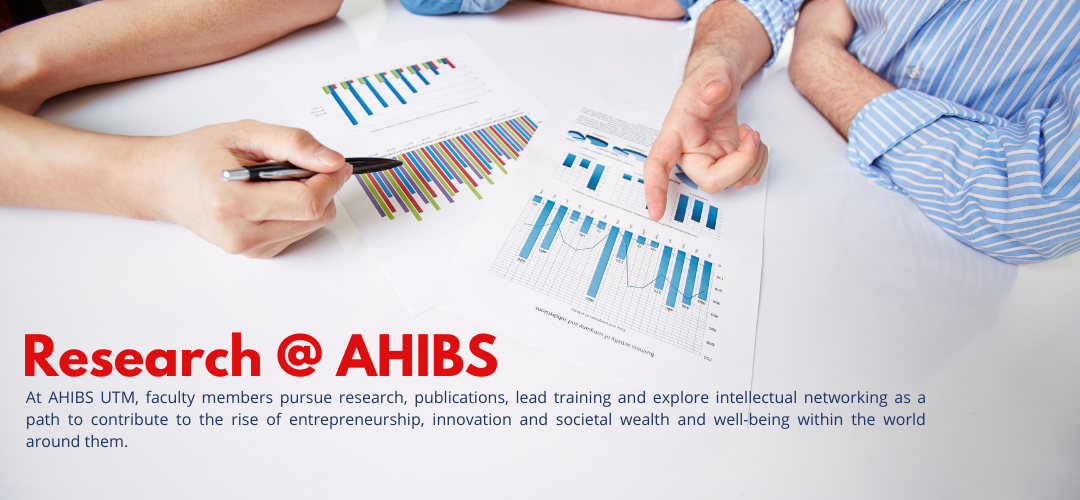 Research at AHIBS is multidisciplanry across different business fields. We have research projects that spread across different spectrum which include applied research, action research and case study writing. AHIBS research team has many collaborative projects with industry and government. Our researchers also conduct local and international research and consultancy projects in collaboration with government and leading multinational companies.
AHIBS Research Groups
AHIBS Research Groups are dynamic and community-oriented, providing many opportunities for collaboration and innovation. Our academics conduct a world class research and are recognized in establishing partnership with industry and community. Learn more about the diverse research groups that committed in all areas in business and management, include: business strategy, innovation, economics, entrepreneurship, information systems, social value, marketing and service quality.